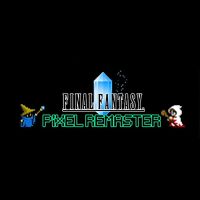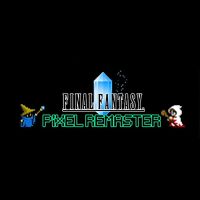 Final Fantasy Pixel Remaster
A compilation of the first six installments of the legendary jRPG series, Final Fantasy. The Pixel Remaster refreshes the classic series by allowing you to experience them again, offering new pixel-art and various improvements.
RPG | fantasy | turn-based | 2D | package | reeditions/remasters/remakes | jRPG | E3 2021
Final Fantasy Pixel Remaster is a compilation of classic RPG games by the legendary SquareSoft studio - now known as Square Enix. The package includes remastered versions of the first six installments of the Final Fantasy series, which were originally released for the NES and SNES consoles.
Plot
The storylines of each installment included in the bundle are unrelated to one another. Each game tells a separate story set in a different world. However, all of them are based on the same scheme. We play as a group of heroes who set off on an expedition to stop evil that threatens the fate of the world. During the journey we meet allies, villains and we learn about the history of the universe in which the story takes place.
Mechanics
Games included in the package are classic jRPGs, based on fighting, acquiring better equipment, passing through dungeons and developing characters. The first three games contain a classic turn-based combat system, where heroes and enemies attack in a specific order. The other three titles are based on the so-called Active Time Battle - each combatant has a special bar that fills up in real time. When the bar fills up, the hero can take his turn.
The gameplay in between the games is very similar, but each installment contains unique game mechanics modifying it. For example, Final Fantasy I allows us to choose the classes of our team at the beginning. III and V contain many available professions, each of which can be developed separately. VI has fourteen playable heroes, each with access to different abilities. Pixel Remaster also includes some improvements such as the ability to speed up fights or a minimap.
Game modes
The games included in the Pixel Remaster can only be played solo.
Technical aspects
Pixel Remaster features a nice, 2D graphic design. Sprites of the heroes have been drawn from scratch and are created in pixel-art technique. During the game we can enjoy songs composed by the legendary Nobuo Uematsu again.
Game mode: single player
Age restrictions Final Fantasy Pixel Remaster: 12+
Final Fantasy Pixel Remaster System requirements
Minimum:
Intel Core i3-2105 3.1 GHz / AMD A8-7600 3.1 GHz
4 GB RAM
graphic card Intel HD 3000 or better
1 GB HDD
Windows 8.1/10 64-bit
Recommended:
Intel Core i3-3225 3.3 GHz / AMD A8-7600 3.1 GHz
4 GB RAM
graphic card Intel HD 4000 or better
1 GB HDD
Windows 8.1/10 64-bit