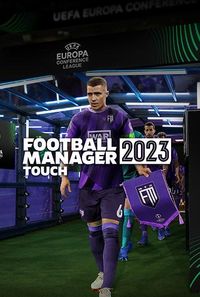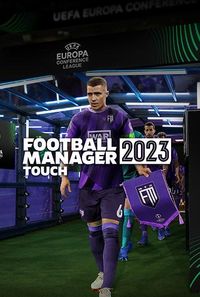 Football Manager 2023 Touch
FM 2023 Touch, Football Manager Touch 2023
Football Manager 2023 Touch is a stand-alone release of the popular football-themed sports manager series. The game retains elements familiar from the PC original, but presents them in a form and with an interface adapted to play on large touchscreens.
Football Manager 2023 Touch is a sports manager game. The project was developed by the Sports Interactive team, responsible for all previous installments of the series.
As the title suggests, this game is a stand-alone edition of the brand, developed specifically for devices with large touchscreens. The previous year's edition was only available for the iPad as part of the Apple Arcade, while with the 2023 version the title was also ported to the Nintendo Switch.
Game mechanics
Football Manager 2023 Touch is a classic representative of sports managers. Thus, the game allows us to taste the life of a football club boss. We have to search for talented players and sign contracts with them. Then we create training plans and strategies for matches for them. The most important thing is to achieve sporting success, but we also have to take care of the financial side of the whole business, as well as proper contacts with fans and journalists.
All this is fueled by a very extensive database of athletes, including promising but little-known talents. The authors used many official licenses, so the game offers authentic clubs, leagues and players.
Football Manager 2023 Touch is built on the desktop FM 2023, but the entire interface and many gameplay elements have been heavily redesigned so that the game works well on large touchscreens.
Game modes
The game allows you to play in single- and multiplayer modes. The main attraction is a very extensive career mode, but there is also a variant called draft, which is a mini-tournament in which we choose players within a limited budget.
Technical aspects
Football Manager 2023 Touch does not impress with its graphics. Only the matches are made in 3D, and the rest of the game consists mainly of various types of windows and menus. However, everything has been carefully designed and provides easy access to all functions and presents the players with the necessary information in a very clear way.
Game mode: single / multiplayer Multiplayer mode:
Age restrictions Football Manager 2023 Touch: Good for all ages.