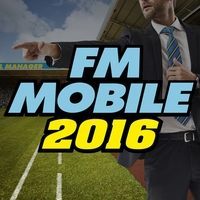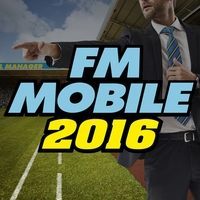 Football Manager Mobile 2016
Another mobile edition of one of the most popular football management simulators series developed by Sports Interactive.
Football Manager Mobile 2016 for AND and iOS is a football management simulator developed by Sports Interactive, the creators of installments in the series.
Gameplay
Football Manager Mobile 2016 for AND and iOS develops the solutions of its predecessors. We assume the role of a football club manager and our task is to lead it to success. At the heart of the game is an extensive database that consists of the 14 most important leagues from all around the world, including all major European tournaments. Each club comprises of actual players whose statistics are recreated on the basis of real data.
In the game, the player has to select a proper squad for each match, decide on player transfers and set training plans. It is also necessary to take care of our employees' (players and the management board) and supporters' satisfaction. Our duties also include balancing the club's financials.
In comparison with the previous games in the series, lots of improvements and changes were made. Now, we have more control over our team during matches thanks to new tactical instructions. It is up to us who is the main attacker, what kind of passes the team uses and how the goalkeeper drives the ball. The player can also "lend" newly employed players back to their previous club so they can gain experience in their first team.
Game modes
The training module was also expanded. The player can now use coaches and focus their efforts on developing particular skills. Moreover, we can now define our own management style, thanks to which we may select whether we want to improve defense or offence, morale or player management and so on. These decisions have a large impact on the play style of the entire team.
Technicalities
Football Manager Mobile 2016 for AND and iOS offers an enhanced interface which is more intuitive and allows us to find the information we need easier.
Game mode: single player
App size:
Age restrictions Football Manager Mobile 2016: Good for all ages.