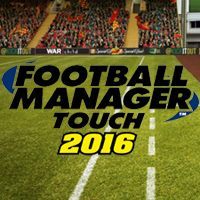 Football Manager Touch 2016 for PC, AND and iOS is a simplified version of Football Manager, the very popular football management simulation game series. It omits the most complex gameplay mechanics, focusing on fast-paced gameplay. The title is a new edition of Football Manager Handheld 2015, which was released for iOS- and Android-powered tablets in the beginning of 2015. It was developed by Sports Interactive.
Gameplay
Football Manager Touch 2016 allows us to assume the role of a manger of a selected football club that takes part in league games of one of 50 countries. The game omits a number of typically business aspects of club managing and focuses mostly on player selection and setting match tactics. The latter was further enhanced in comparison with the title's predecessor. Additionally, we also handle transfers and sales of our club's best players. In the game, we can watch the course of every match, as they are simulated using the 3D engine employed in Football Manager 2016.
Game modes
The game offers a new mode, called Create-A-Club, that allows us to form our very own football club from scratch. We can personally select its country and city of origin, colors, as well as other more or less important details. Then we may lead our dream team to victory in a selected league.
Technicalities
It is worthy of mention that Football Manager Touch 2016 for PC, AND and iOS supports cloud storage of game saves. Thanks to this, we can resume our game on a tablet at any time.
PEGI Rating
System requirements