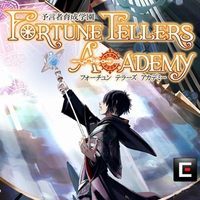 Fortune Tellers Academy
A free-to-play mobile jRPG developed by Square Enix's in-house studio led by Jun Fujisawa (the creator of Dragon Quest IX, among other titles).
RPG | turn-based | 2D | manga and anime | jRPG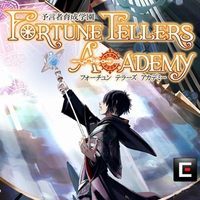 Fortune Tellers Academy is a Japanese RPG game released for AND and iOS. The game is available in a free-to-play model with optional microtransactions and was developed by Square Enix's in-house development studio. The main designer was Jin Fujisawa, the creator who had previously led the team responsible for the hit Dragon Quest IX: Sentinels of the Starry Skies.
Plot
Fortune Tellers Academy takes place in modern times. However, this world is filled magic and supernatural beings. We play as a stutend attending school for people with mystical talents, such as fortune telling.
Mechanics
Fortune Tellers Academy, released on AND and iOS is a typical jRPG mobile game. We explore the world, complete missions and, above all, fight in turn-based battles. The power to predict the future is not only limited to the storyline, but is also crucial to the gameplay mechanisms, influencing the results of battles with enemies.
The game also has a character development system. While completing the missions we collect experience points, which we then use to improve the statistics of heroes. In the Fortune Tellers Academy, simulation of school life also plays an important role. Here, the player must take care to maintain good relations with other students.
Technical aspects
Fortune Tellers Academy has an attractive, two-dimensional graphic design. All characters were designed by the artist Hagu Koshijima, known mainly as the author of illustrations for the series of youth detective novels Biblia Koshodou no Jiken Techou.
Similar games:
Age Rating
age requirements: 12+