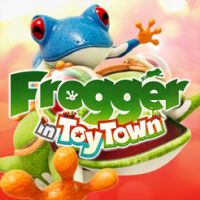 Frogger in Toy Town
iOS
A simple platform game in which we play the role of a frog trying to help young people get home. The title belongs to a series initiated in the 1980s. The Japanese company Konami is responsible for its development.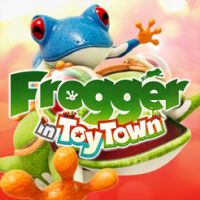 game language: English
game release date for iOS:
20September2019
Frogger in Toy Town is a platform game in which we play a frog overcoming various types of obstacles. The production belongs to a series whose roots go back to 1981 (the first edition was published on the Atari 2600 computer). The Japanese company Konami (known for its Castlevania and Metal Gear Solid series) is responsible for the development and release of this edition.
Plot
One night, a terrible tornado hit the city where the game is set. The storm destroyed many buildings and trees and caused many young frogs to get stuck outside the house. The title character, Frogger, sets out to help the young. To do so, he will have to deal with many threats and obstacles.
Mechanics
In Frogger in Toy Town we observe the action from above, from the top-down perspective. The game consists in exploring locations and overcoming obstacles - most often by jumping or using various objects present on the map. What is important, in the same or similar locations we often have to perform other tasks, which further increases the life of the title.
he game is characterized by a simple and intuitive control system (just touch the screen or slide your finger on it, while you can play both holding the phone horizontally and vertically). What is important, it is not enough to take care of the safety of our hero - Frogger is often accompanied by small frogs, which we have to help in overcoming obstacles.
We also have an opportunity to get new costumes for the main character - the developers implemented several dozen different costumes in their production.
Game modes
We can only play Frogger in Toy Town alone. The basis of the game is the single player mode.
Technical aspects
Frogger in Toy Town has quite a nice, three-dimensional graphic design - the game looks decent for a mobile production. Both the individual character models and the game environment are detailed and well animated. Particularly impressive is the variety of boards on which several hundred different objects can be found. The engine responsible for lighting and special effects (including, for example, the appearance of water) also has a solid appearance.
Age Rating
age requirements: everyone