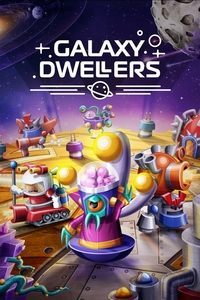 Galaxy Dwellers
A science-fiction tower defense strategy game developed by Eccentricity Games. It is a spiritual successor to Tower Dwellers, a game released in 2013.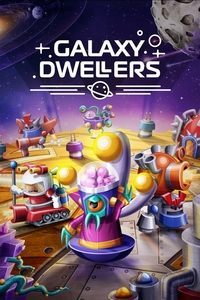 Galaxy Dwellers for AND and iOS is a Polish game created by Eccentricity Games studio, known from Tower Dwellers released back in 2013. The game described herein is a kind of successor to that production, but it differs from it mainly in terms of its atmosphere, because while playing, players fight battles in space.
Mechanics
Generally speaking, Galaxy Dwellers is a combination of tower defense and real-time strategy. Players take control of one of the three armies that must conquer the cosmos, destroying all enemies along the way. The fictional campaign consists of a total of 100 levels in which we use different units, depending on their origin. All this is complemented by more than a hundred improvements gained over time.
The gameplay does not differ much from what we had to deal with in the Tower Dwellers. Subsequent boards are covered with paths on which the enemies move. Our task is to repel their attacks. For this purpose, we use various buildings in which warriors are trained. In addition, we set up auxiliary rooms, influencing the abilities of the warriors. Besides, we can use special orbital attacks.
Technical issues
Galaxy Dwellers for the AND and iOS platforms presents similar visuals to its predecessor - it is still a 2D cartoon-like game, although, it is much more futuristic.
Please let us know if you have any comments or suggestions regarding this description
Age Rating
age requirements: 12+