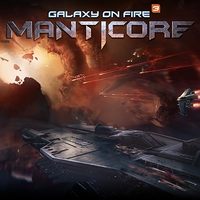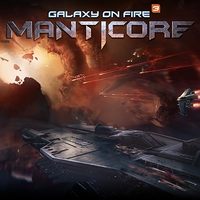 Galaxy on Fire 3: Manticore
Manticore: Galaxy on Fire
Another full-fledged installment in a series of popular space shooter games developed by Fishlabs Entertainment. In terms of the mechanics, this iteration does not bring any revolutionary features and remains similar to its predecessors in many aspects.
Action | TPP | science fiction | play for free | Cosmic | space ships | shooters
Galaxy on Fire 3: Manticore for SWITCH, AND and iOS is another entry in the Galaxy on Fire series that made its debut in 2006. The game's predecessor – a prequel known as Galaxy on Fire 3: Manticore - Rising, was released exclusively on Apple TV. The project was developed by Deep Silver FISHLABS – a developer that co-created Sacred Legends, developed Galaxy on Fire 2, as well as a few other games.
Mechanics
The creators of Galaxy on Fire 3: Manticore did not bother to improve the gameplay formula of the predecessors. Thus the game is a 3D space shooter taking the player to the Neox sector this time in order for them to become a bounty hunter. The player is required to complete subsequent assignments, however, for high bounty. Gameplay as such is arcade here and the player has to maneuver their ship appropriately. Naturally, the player makes use of different weapons and defensive gadgets that both make it easier to defeat the attackers. Both in terms of gameplay and the environment that is here for the player to explore, the game gives a lot of freedom. As a result, the player is capable of completing side missions or reach their targets from different angles for example.
Technical aspects
Galaxy on Fire 3: Manticore for SWITCH, AND and iOS is quite impressive in terms of the visual effects implemented, animations and the machinery design – since its very debut, the Galaxy on Fire series have been popular for its high-quality 3D visuals.
Game mode: single player
Age restrictions Galaxy on Fire 3: Manticore: 12+