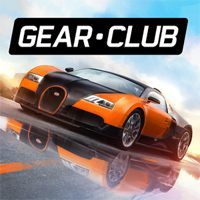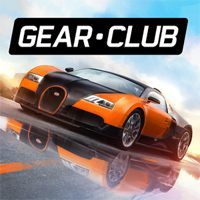 Gear.Club
A mobile free-to-play racing game, which is the first mobile project from Eden Games, a studio known from such popular series as V-Rally or Test Drive Unlimited. The game, called Gear.Club, focuses on modern car racing, taking place on special tracks, as well as city streets.
Gear.Club is a racing game released for AND and iOS, employing a free-to-play model with optional microtransactions. The game is a first mobile project developed by Eden Games, a studio known from successful racing games for PCs and consoles, including two installments of Test Drive Unlimited, and V-Rally, a popular rally series.
Mechanics
Gear.Club throws us into an open world, full of events and races, taking place on freeways, as well as city streets. We can choose to participate in the races using numerous sport vehicles – the authors managed to acquire official licenses for all of the in-game cars.
The authors have placed a lot of emphasis on realism, introducing a physics engine that attempts to recreate how a real car handles on different surfaces, and includes separate calculations for the engine, drive, suspension, and aerodynamics. Controlling each car is somewhat challenging, and the player has to spend some time on training before he is able to stay on top of the race.
We begin our adventure with a few weaker cars. Winning allows us to unlock more and more powerful and sophisticated vehicles. At the same time, the part of our money is left in the garage. The player can buy hundreds of parts to upgrade his machines. Interestingly enough, the garage is interactive – we need to invest money into new stations that allow us to modify different aspects of the vehicles.
Game Modes
Gear.Club for AND and iOS is a singleplayer-only title – we can choose the face the AI-controlled drivers, or attempt a time challenge. The authors have not introduced a multiplayer mode; however, skilled players can attempt to break into online rankings, divided into different categories.
Technical Aspects
Albeit a free-to-play mobile title, Gear.Club is characterized by its impressive 3D graphics – car models, as well as the environments are highly detailed and polished.
Game mode: single player
App size:
Age restrictions Gear.Club: Good for all ages.