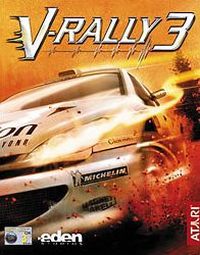 V-Rally 3
Conversion of the latest part of the very popular on consoles (the number of over 5 million copies sold all over the world speaks for itself) of the rally simulation cycle.
Racing | vehicles | splitscreen | rallies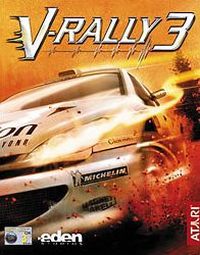 Game mode: single / multiplayer
Multiplayer mode: local network / Internet, players: 1-2
V-Rally 3 is the latest and most accomplished version of a rally driving franchise that saw its inception in the early days of the PsOne. The game set a benchmark, which few bettered.
V Rally 3 features the same innovative game design principles and attention to detail. Given the games accessibility and handling dynamics, the game has the potential to appeal to all racing game fans and not just those who are fans of the rally genre.
Features:
* Up to 20 vehicles, all modelled with staggering attention to detail. Manufacturers featured include Subaru, Mitsubishi, Citroen and Ford, amongst others.
* Exclusive 1.6L class vehicles also available, those featured in this class include Citroen Saxo, Fiat Punto, Ford Puma and several other marques.
* 6 different locations, each offering a unique and testing driving environments. Weather effects are also included.
* A number of unique game modes, including the V-Rally mode which allows the drivers to move from the lower categories to the pinnacle of their careers.
* Fully configurable vehicles.
* Destructible roadside objects and scenery.
* Animated tracks, watch the crowd react to your driving skills, or watch a herd of antelope gallop away as you car speeds past.
* Co-pilot pacing notes.
* Additional game modes include Time Attack.
* Realistically modelled damage sustaining vehicles, rip your bumper off, or rip your wing off and you will find that it affects the handling of your vehicle.
Similar games:
PEGI Rating