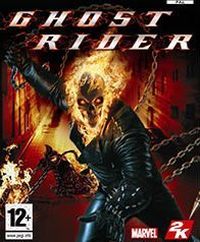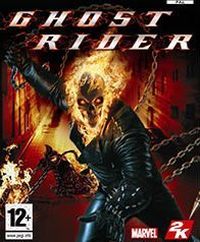 Ghost Rider
Ghost Rider is an action game based on the popular comic book series of Marvel publishing house and a cinema film of the same title.
Johnny Blaze is Ghost Rider-destined to haunt America's highways, visiting his righteous wrath upon the souls of the wicked and the damned. The high-octane storyline takes Ghost Rider to a large variety of scenes and locations while facing off against familiar faces from both the Marvel comic universe and Sony Pictures' movie.
* Authentic Comic Storyline - Famed comic writers Garth Ennis and Jimmy Palmiotti penned the game's storyline which picks up where the movie leaves off.
* Vengeful Combat - Fast paced, combo-based combat against multiple enemies using Ghost Rider's trademark hellfire chain and hellfire shotgun.
* Adrenaline Fuelled Motorbike Action - Ride the terrifying Hell Cycle, swing your chain at enemies and use the bike's powers: ride on water, boost over jumps, power down under obstacles.
* Diverse Scenery - Ride through varied locations from the movie including the Quentin Carnival and Caretaker's Graveyard, then take a ride down the sky scraper that links Earth to the depths of Hell.
* Upgrade and Improve - Add upgrades to the Hell Cycle and Hellfire Chain, plus new moves and stat increases using the essence of defeated foes as currency.
* Penance Stare - Besides possessing superhuman strength, speed and durability, Ghost Rider can force criminals to experience a level of emotional pain equivalent to that which they have caused in others.
* Go Toe to Toe with Giant Super Villains - Spectacular boss battles with key Ghost Rider villains will test your combat skills to the limit.
* Loads of Unlockables - Artwork, bonus characters, interviews and more extend replay value and challenge players to dig deep into the experience.
* PSPŽ (PlayStationŽ Portable) system offers new levels, bosses and gameplay including wireless multiplayer and motorcycle deathmatch for up to 4 players.
Last updated on 10 December 2007
Game mode: single player
Media type: 1 DVD
User score: 6,9 / 10 based on 571 votes.
PEGI rating Ghost Rider
Ghost Rider System requirements