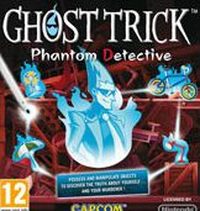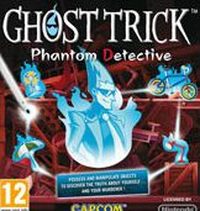 Ghost Trick: Phantom Detective
A humorous adventure by the father of the Phoenix Wright series. We play the role of a spirit that must solve the mystery of its own death and stop the perpetrator from murdering more people.
Adventure | point-and-click | Detective | logical elements | humorous
Director Shu Takumi, the original creator of Capcom's Ace Attorney series, is back with a frighteningly fun adventure for the Nintendo DS. In Ghost Trick (working title for North America and Europe), players will follow the story of Sissel, an amnesiac ghost who must use his ghostly powers to protect the lives of innocent people while attempting to uncover the secrets behind his own untimely demise.
Sissel has the unique ability to possess and manipulate objects within the world. Using these abilities to his advantage, he returns to the 4 minutes before a character's death to change their fate.
Ghost Trick is a story of mystery and intrigue that blends fun logic puzzles with the world of the supernatural, making for an entirely new and unique experience in the handheld gaming space. Part adventure game, part puzzle game, Ghost Trick's gameplay will challenge player's brains while its distinct art elements and character designs will deliver the fun.
Features:
The original creator/director of Phoenix Wright brings a new title to the Nintendo DS
Manipulate the physical world through supernatural possession – take control of inanimate objects and change the world!
Change the fates of those around you – return to the four minutes before a character's death to stop it from happening
Text adventure combined with logic puzzles makes for an exciting new challenge on the Nintendo DS
Over a dozen engaging chapters filled with entertaining, interrelated puzzles
Unique visual style and character designs
Game mode: single player
User score: 8,4 / 10 based on 52 votes.
Pre-release expectations: 3.9 / 10 based on 14 votes.
PEGI rating Ghost Trick: Phantom Detective