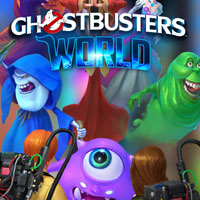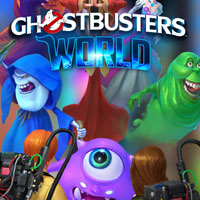 Ghostbusters World
A mobile game employing augmented reality and the popular brand of Ghostbusters. The task of the players is to catch more than 100 types of apparitions, transferred from the game world to the image recorded by the camera of the device.
RPG | videos | augmented reality | ghosts
Ghostbusters World is a mobile game based on a popular film license. Next Age, a partner studio of 4:33 Creative Lab, was responsible for its development. The company cooperated with Sony's branch responsible for the brand - Ghost Corps.
Mechanics
Ghostbusters World uses the gameplay model known from Niantic's Pokemon GO. The basis of the game is the use of augmented reality technology (AR) in order to transfer the gameplay to our world. Instead of tracking different species of creatures, players have to find and catch ghosts lurking in every corner. Among the 100 phenomena available for the premiere, there were also designes copied from the original films, as well as comic books, toys and TV series published later, such as Slimer, Bug-Eye or the spirit of Gertruda Aldridge.
An important difference between this game and the mobile Pokemon is the way players grab ghosts. Niantic's game doesn't feature any combat, however, the ghosts in the Ghostbusters World are not so submissive. It is, therefore, necessary to defend yourself from their attacks and at the same time weaken them with the help of a proton beam. This in turn introduces elements known from FPS games - the iconic weapon of the Ghost Busters has to be reloaded. Finish a fight with a ghost by catching it in a special trap.
Technical aspects
The main attraction of Ghostbusters World is use of AR technology, thanks to which three-dimensional objects from the game are superimposed on the image of the world around us. However, in order to fully enjoy the benefits of this function, it is necessary to have not only an active GPS module (and it can be replaced by the location of the phone via WiFi network), but also a gyroscope. In addition, the game requires a permanent connection to the Internet.
Game mode: single / multiplayer Multiplayer mode: Internet
App size:
Expectations: / 10 based on 1 votes.
Age restrictions Ghostbusters World: 12+
Ghostbusters World System requirements
Additional information:
Internet connection is required.
Additional information:
Internet connection is required.