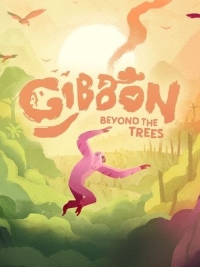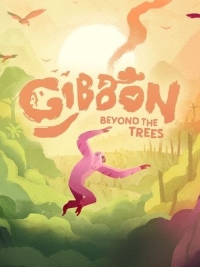 Gibbon: Beyond the Trees
Platforme game dealing with difficult theme of human impact on natural environment. In Gibbon: Beyond the Trees we control the title monkey, which moves in the treetops in a characteristic, but at the same time extremely efficient and spectacular way.
Arcade | platform | 2D | indie games | animals | side-scroll | games for impact
Gibbon: Beyond the Trees is a platform game, taking up a difficult theme of the influence of human activity on the natural environment. It was developed by Broken Rules, an independent studio and the authors of the warmly received adventure Old Man's Journey.
Plot
In Gibbon: Beyond the Trees we take control of a gibbon. In the story mode we learn about the fate of the monkey and his family, which is trying to face the growing threat from humans and their activities. In liberation mode, on the other hand, our gibbon marches through the jungle in search of true freedom.
Game mechanics
Gibbon: Beyond the Trees features is a side-scrolling game. The most important and spectacular element of the gameplay is moving around the environment. Hanging from a branch, the gibbon swings its body and in the right moment makes a jump. On its way to the target (usually another branch) the monkey occasionally uses lianas or... limbs of other primates, which travel through the forest with it. This art is called brachiation, and the developers have managed to reflect its nuances well. As a result, after mastering the controls, we can move through the treetops incredibly efficiently, quickly and effectively.
In addition to the tropical thicket, during the game we visit small settlements and towns built by man. As we progress, we also meet people more often. Representatives of our species play the role of enemies who don't hesitate to open fire on monkeys. In the story mode (about an hour of fun) locations are designed manually, while in the survival mode we travel through a procedurally generated jungle.
Technical aspects
Gibbon: Beyond the Trees features high-quality 2D graphics, in a colorful, cartoonish style. Also noteworthy are the realistic and smooth animations of the monkey.
Game mode: single player
Expectations: / 10 based on 2 votes.
Age restrictions Gibbon: Beyond the Trees: Good for all ages.
Gibbon: Beyond the Trees System requirements
Minimum:
Intel Core i5-2537U 1.4 GHz
2 GB RAM
graphic card Intel HD 5000 or better
2 GB HDD
Windows 10