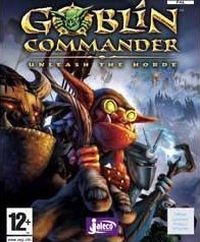 Goblin Commander: Unleash the Horde
Magician Fraziel disappeared in mysterious circumstances. Soon afterwards 5 clans of goblins living on the planet Ogriss started a fratricidal war. As soon as you paw the pad and bring relative order. And don't forget to solve the mystery of the disappearance of the sorcerer.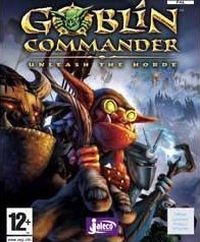 Game mode: single / multiplayer
Multiplayer mode: split screen, players: 1-2
Goblin Commanderô: Unleash the Horde calls upon your skill and courage to destroy the enemy, pillage the enclaves, and scorch the earth. Wage war with a horde of specialized goblin warriors at your command.
Design a custom army from more than 25 different goblins, or take direct control of giant titans and battle-ready vehicles to cause reckless mayhem across the lands.
* True action-strategy gameplay: Engaging battles and tons of destruction combined with strategic and tactical elements to keep even the most hardcore RTS fan challenged and satisfied.
* Five unique clans: Stonekrusher, Plaguespitter, Hellfire, Stormbringer, and Nighthorde each possess unique combat skills and upgrades.
* 25 goblin types: Mix and match goblin clans with Melee, Ranged, Elemental, Acid, and Magical combat specialties to offer a different gaming experience depending on player-chosen tactics.
* Controllable titans and turrets: Maneuver powerful giants like the Stone Ogre or Warpigpult. Reinforce your troops with battle-ready structures such as the Rock Lobber or Lens Cannon.
* Interactive and destructible environments: 25 single-player campaign levels plus multiplayer options including Capture the Flag and Deathmatch.
PEGI Rating
System requirements