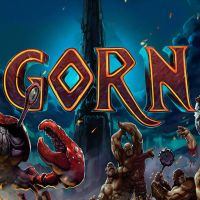 GORN
A first-person action game designed for virtual reality sets in which the player takes part in extremely brutal gladiatorial duels. In the course of the struggle, he unlocks new equipment for the fighter, with the help of which he arranges bloody butcheries in various arenas.
Action | FPP | Oculus Rift | PlayStation VR | HTC Vive | virtual reality | slasher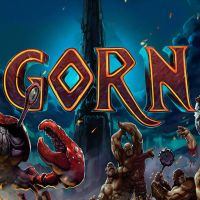 GORN is an action game developed for the PC platform by an independent studio Free Lives - a team whose portfolio includes, among other things, the warm welcome Broforce. Contrary to earlier works of the team, the position described here requires virtual reality goggles and motion controllers to work.
Mechanics
In GORN we observe the action from the perspective of the first person (FPP). In the course of the game, we take control of a gladiator who fights for survival in various arenas. The protagonist has to face hosts of enemies, making use of an extensive arsenal of white weapons (in the course of the struggle, various swords, macelets, and even heavy, two-handed combat hammers hit his hands) and distance weapons (especially arches and throwing knives) - however, nothing prevents him from eliminating enemies with bare hands. In addition to serial enemies, a variety of bosses are waiting to be defeated, with a higher stamina factor and stronger blows - in clashes with them more and more powerful weaponry is useful, access to which is unlocked as we make progress.
Due to the fact that production requires sets of virtual reality to work, we look around by moving our heads, in turn, moving our hands, aim from a distance weapon, waving a white weapon or blows with our fist.
Game modes
Released on the PC platform GORN offers a number of game modes, among which, in addition to the basic arena, you can find Challenge (where we participate in one-on-one duels), as well as Endless Mode (here we face the next waves of opponents).
Technical issues
Three-dimensional GORN graphics look nice to the eye, mainly thanks to the unusual stylistics reminiscent of the best-selling Team Fortress 2. The whole thing also attracts attention due to the exceptional brutality - the blood is pouring abundantly here, and the bodies of enemies can not only be dismembered, but also decapitated.
Please let us know if you have any comments or suggestions regarding this description.
System requirements
PC / Windows
Recommended: Intel Core i7-4770 3.4 GHz, 16 GB RAM, graphic card 6 GB GeForce GTX 980 Ti or better, 2 GB HDD, Windows 10 64-bit
Minimum: Intel Core i5-4590 3.3 GHz, 8 GB RAM, graphic card 4 GB GeForce GTX 970 or better, 2 GB HDD, Windows 10 64-bit