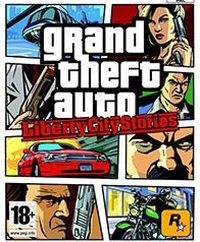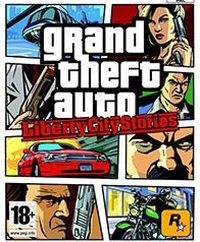 Grand Theft Auto: Liberty City Stories
A spin-off to the iconic Grand Theft Auto series. The game was first developed for the PlayStation Portable handheld console. The story of Liberty City Stories takes place a few years before the events shown in GTA3, on the streets of the same metropolis.
Grand Theft Auto: Liberty City Stories
Release Date
Grand Theft Auto: Liberty City Stories for PSP, PS2 and etc. is another installment of the famous action games series launched back in 1998, released on many different platforms (PC, PS2, Xbox, and others). The title is the first one in the franchise to be available for the PlayStation Portable handheld console, PlayStation 2 as well as iOS- and Android-powered mobile devices. Naturally, the production was developed by Rockstar Games, a studio well-known for all the enthusiasts of gaming industry.
Story
As the title suggests, we revisit Liberty City which we have roamed in Grand Theft Auto III. We arrive at the metropolis several years before the events of GTA III take place and assume the role of Toni Cipriani. We are slowly caught up in the swamp of mafia feuds, corruption, drug trade, and so on. Generally, we work for the Leone family; to make its influence grow, we have to cope not only with hostile gangsters but also with politicians, businessmen, and even the protagonist's own mother. We are given different missions personally by the bosses or by phone. Of course, we can perform additional missions (stunt jumps, collecting hidden packages, etc.), as well, and make some extra money as a taxi driver, policeman, ambulance driver, or a firefighter.
Gameplay
As usual, the developers prepared a myriad of various cars that we can drive. Moreover, the game also offers motorcycles, motorboats, trains, and ferries. There are also lots of weapons (handgun, grenades, assault rifle, etc.) to choose from in the famous Ammu-Nation stores so we are not defenseless in numerous confrontations. It is also noteworthy that Liberty City is comprised of three vast districts located on separate islands. We will also notice architectural differences that are supposed to reflect the time gap between the events of Liberty City Stories and Grand Theft Auto III.
Technicalities
Grand Theft Auto: Liberty City Stories for PSP, PS2 and etc. is powered by a completely new graphics engine (Rockstar Games previously used the Renderware technology) developed to utilize all the capabilities of the PSP and PS2 in terms of generating three-dimensional visuals. The game also offers an atmospheric audio layer comprised of many licensed music tracks, suggestive sound effects, and perfectly matched character voices – the protagonist is voiced-over by Michael Madsen known from, for example, Reservoir Dogs directed by Quentin Tarantino.
Last updated on 17 March 2016
Game mode: single / multiplayer Multiplayer mode: Player counter: 1-6
Media type: 1 UMD
User score: 7,7 / 10 based on 5948 votes.
PEGI rating Grand Theft Auto: Liberty City Stories
Grand Theft Auto: Liberty City Stories System requirements