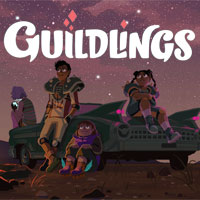 Guildlings
A jRPG game that takes us on a journey to an alternative world where magic occurs alongside modern technology. During the game we play the teenage Coda, whose task is to remove a curse thrown on her after running a cursed smartphone.
RPG | fantasy | turn-based | adventure elements | episodic | jRPG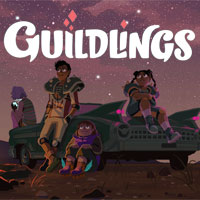 Guildlings is a jRPG game developed by the team of Sirvo Studios (authors of the popular Threes!). The production appeared, among others, on the mobile AND and iOS system.
Story
Guildlings takes us on a journey to an alternative reality, where magic occurs alongside modern technology. The main character of the game is teenage Coda, in whose hands a cursed smartphone fell; after starting the device, the girl was also cursed. From now on, she has no choice but to recruit her friends to try to get rid of their charm with them - fortunately, protagonists have supernormal abilities at their disposal, which should make it easier for them to complete the task.
Mechanics
In the AND and iOS Guildlings platform we observe the action from a camera located above the character. During the game we travel around the fantastic Worldaria, conduct conversations presented in the form of SMS exchange and solve logical and environmental riddles. It is worth mentioning that the magical abilities of the heroes depend on their mood, and therefore, in order to face the challenges encountered along the way, we often first have to take care of the emotions of the individual heroes; another thing is that specific problems can be solved in more than one way here.
Another important element of the game is the clashes with opponents in turn-based mode; in this case, developers have given up the fight to death and life in favour of battles divided into rounds. Interestingly, violence is not always the only solution here - for example, we often stand up for insults in which we try to offend our adversary as much as possible.
Technical issues
Guildlings' graphic design is maintained in a colourful cartoon style. The title is distributed in the form of periodically published episodes.
Please let us know if you have any comments or suggestions regarding this description.
Age Rating
age requirements: 12+