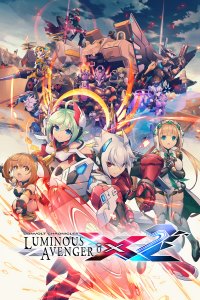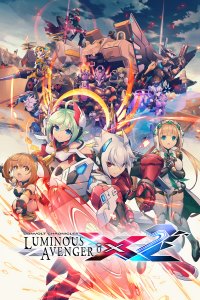 Gunvolt Chronicles: Luminous Avenger iX 2
A sequel to the side-scrolling action game developed by Inti Creates studio. In Gunvolt Chronicles: Luminous Avenger iX 2 we once again play as Copen - a soldier who has access to advanced weapons and technology that ordinary men can only dream of.
Action | science fiction | platform | 2D | side-scroll
Gunvolt Chronicles: Luminous Avenger iX 2 is a science-fiction platform action game, developed by Indi Creates studio. It is a direct sequel to Gunvolt Chronicles: Luminous Avenger iX, released in September 2019, in which we also had the opportunity to follow the fate of soldier Copen.
Plot
The story presented in this part is set in a ruined desert world, inhabited only by robots. Wandering through this unknown land, we meet on our way both characters known from the first game, as well as completely new ones.
Mechanics
The game is a side-scroller. The main character conquers successive multi-level locations, avoiding traps and eliminating the enemies he encounters on his way. Among the new weapons he can use in combat is the Razor Wheel, a rotating blade with which Copen easily massacres enemy units.
Bullit Dash, which allowed the hero to float through the air in the first game, has also been enhanced. If you can master super speed to perfection, you'll also be rewarded with the ability to perform stylish manoeuvres.
At key moments, the protagonist's path is blocked not only by standard enemies, but also by higher-class units. After eliminating one of the bosses, we gain a new EX weapon, which allows us to more easily target the weak points of our enemies, eliminating them much faster than with a regular blade.
Copen has two forms, which he uses alternately to overcome various challenging locations: the power-focused "Break-Shift" and the speed-enhancing "Bullit-Shift". Using the former also activates Overdrive, allowing the main character to maintain "Bullit-Shift" mode for longer, accelerating through the air at higher speeds.
As in the first part, the protagonist is supported by his muse Lola. When our HP drops to 0, Lola can transform and with the help of her skill Anthem bring us back to life. In the second installment of the series, her regeneration powers have been improved and their limit has become unlimited. Using the "Healing Mode" on the front line (Healing Mode), the character can grant Copen the maximum number of lives at any time. When the hero again gains more than 1000 fame points during a battle, Lola cheers him on with a song.
Technical aspects
Gunvolt Chronicles: Luminous Avenger iX 2 features colourful, 2D graphics with a pixel art style. The drawings, used in dialogue sequences, are maintained in the anime style.
Game mode: single player
Age restrictions Gunvolt Chronicles: Luminous Avenger iX 2: 12+
Gunvolt Chronicles: Luminous Avenger iX 2 System requirements
Minimum:
Dual Core 2.0 GHz
8 GB RAM
graphic card 2 GB GeForce GTX 660 or better
10 GB HDD
Windows 7/8.1/10 64-bit
Recommended:
Quad Core 3.0 GHz
16 GB RAM
graphic card 4 GB GeForce GTX 970 or better
10 GB HDD
Windows 10 64-bit