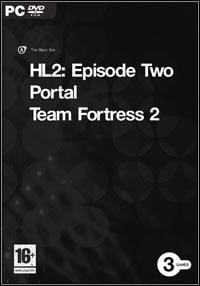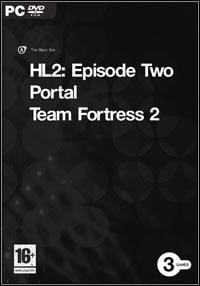 Half-Life 2: The Black Box
PC
Half-Life 2: The Black Box was supposed to be a special set, prepared by Valve Software exclusively for PeCetach. Plans were for the package to include Half-Life 2: Episode Two, as well as Portal and Team Fortress 2.
Action | FPP | science fiction | FPS | shooters
Half-Life 2: The Black Box

Release Date PC

canceled
developer: Valve Software publisher: Electronic Arts Inc.

game language: English
Half-Life 2: The Black Box is a special set exclusively for the PCs. All games included are FPS powered by the famous Source engine which generates effective graphics and realistic physics. Below are the products included:
Half-Life 2: Episode Two is another standalone expansion for Half-Life 2 developed at Valve Software. Compared to the previous adventures of Gordon and Alyx, the most noteworthy is the fact that the action takes place outside the urban zones. Of course, Freeman-Vance duo is still chased by the aliens.
Portal is an interesting mix of arcade and logic, viewed from the first person perspective. We get an energy thrower which enables us to create portals leading to other places. All is for the sole purpose of solving the riddles.
Team Fortress 2 is a sequel of a famous multiplayer shooters. The players assume the roles of different characters (engineer, soldier, doctor, sniper, pyro) and fight as teams, utilizing the unique abilities of the characters they chose. The comic graphics are especially noteworthy, seen especially in the cut-scenes and the humorous accents.
Game mode: single / multiplayer Multiplayer mode: Internet
Expectations: 8.0 / 10 based on 82 votes.
Age restrictions Half-Life 2: The Black Box: 16+