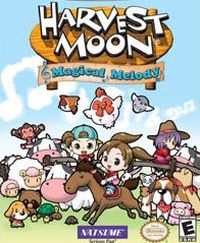 Harvest Moon: Magical Melody
Harvest Moon: Magical Melody is a production of Marvelous Interactive, released in 2006. In the game we play the role of a farmer, who not only competes with other farmers running their own farms, but also performs tasks commissioned by various creatures.
RPG | Economic | farm | life Simulator | jRPG | Nintendo exclusive titles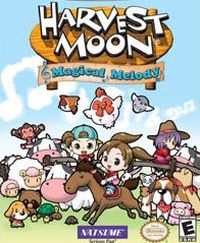 Game mode: single / multiplayer
Multiplayer mode: common screen, players: 1-4
Choose your plot of land from either Ocean Side, River Side or in the centre of Flower Bud village and start farming. With a wealth of animals to tend and crops to grow, Harvest Moon: Magical Melody offers gamers, young and old, hours of agricultural fun for the whole family.
Find a partner, get married and raise a family!
There's an array of livestock to choose from: Cows, horses, sheep, chickens and many more!
Take pride in beating your farming rivals in the fields and at the festivals
Interact with town folk
Befriend wild animals
Free the Harvest Goddess; collect the lost notes to create a magical melody! Only by collecting a certain number of notes will the Harvest Goddess come back.
Unlock hidden multiplayer games
New game control with the Wii Controller
PEGI Rating
System requirements