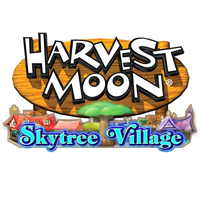 Harvest Moon: Skytree Village
3DS
Another entry in jRPG series from Natsume Inc. The players are taken to the titular Skytree village, located in the land called Oasis of the Harvest Goddess. After the power of the Harvest Goddess began to weaken, the village faced ruin.
RPG | Economic | farm | jRPG | Nintendo exclusive titles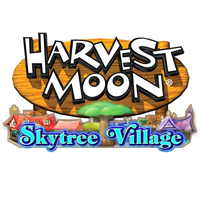 game language: English
game release date for 3DS:
08November2016
Harvest Moon: Skytree Village is another entry in Harvest Moon series, released for 3DS. It has been developed by Natsume company, known from Godzilla, Omega Five and – obviously – previous games from the series.
Plot
The story of Harvest Moon: Skytree Village takes place in a land known as Oasis of the Harvest Goddess, in Skytree Village. This once prosperous realm, filled with fertile soil and with people living a good life, has suffered due to weakening of Harvest Goddess, and the village has fallen into ruin. Players' task is simple – restore Skytree to its former state, which in turn will help the goddess regaining her strength. Even though new cast of characters plays major role, there are also some familiar faces.
Game mechanics
Harvest Moon: Skytree Village for 3DS reuses the gameplay schemes of the 2014's Harvest Moon: The Lost Valley. However, developers have listened to players' feedback, changing the elements which were most often complained about. As always, the game comes down to managing our own farm. We must prepare soil, seed plants, harvest and sell crops to buy more seeds etc. More importantly, creators managed to improve all features: we've got better fishing mechanics, larger population in village etc. Additionally, we are given many options to change the terrain, which we can ascend and descend, as well as add a lake, ponds and other elements.
Similar games:
Age Rating
age requirements: everyone