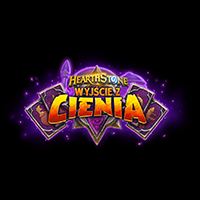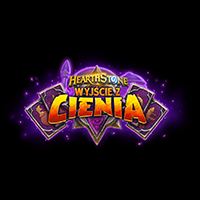 Hearthstone: Rise of Shadows
Fifteenth add-on to the Hearthstone card game created by Blizzard Entertainment studio. The leitmotif of the expansion is the return of the villains known from previous DLCs. Thanks to Rise of Shadows, 135 new cards and a few mechanics landed in the game.
This is Hearthstone expansion pack.
Puzzle | fantasy | play for free | card games | network | for 2 people
Hearthstone: Rise of Shadows is another add-on to the free card game called Hearthstone, introducing new cards and mechanics. The expansion was prepared by the well-known Blizzard Entertainment - the creators of many popular franchises, such as Diablo, WarCraft or StarCraft, as well as the basic version of the title and all the add-ons released so far.
Plot
The story presented in Rise of Shadows focuses on several villains known from previous additions to Hearthstone, such as Madame Lazul and Dr. Boom. Under the leadership of Archthief Rafaam (antagonist of The League of Explorers), they set up the The League of E.V.I.L. and once again wreak havoc in Azeroth.
Mechanics
Hearthstone: Rise of Shadows introduces 135 new cards, some of which are known from previous DLCs and are linked to specific villains. The expansion also enriches the game with a few new mechanics, such as minions, intrigues and two spells.
Lackeys are a new type of the minions who appear in the game only as a result of using the special abilities of another card. Each of them has 1/1 stats and additionally has a so-called battle cry - a useful special ability that somehow strengthens our allies.
Schemes, in turn, are moves that gain strength, the longer we hold them unused in our hands - for example, a spell of this type can inflict 1 point of damage to all allies of our opponent, if we use it in the first round, but with each subsequent turn in which the card is not used, this value will increase by one point.
The last novelty - Twinspells - works very much like the cards marked with the keyword "Echo", known from the addition of The Witchwood. They are spells that can be used twice in successive rounds. After playing the card for the first time, we will receive a copy of the card, which will disappear if it is not used. It is worth noting that, unlike the originals, the duplicates do not have the keyword Twinspell - so they do not create subsequent cards. We also pay the normally associated cost for all these moves.
Game modes
Hearthstone: Rise of Shadows can be played both solo and with others. Like previous add-ons, the game offers an extensive story campaign, but the mainstay of the game is undoubtedly the multiplayer mode.
Technical aspects
Hearthstone: Rise of Shadows does not make major changes to visuals. As usual in the case of expansions to this title, the only novelty here are the illustrations decorating the introduced cards.
Game mode: single / multiplayer Multiplayer mode: Internet Player counter: 1-2
PEGI rating Hearthstone: Rise of Shadows
Hearthstone: Rise of Shadows System requirements
Minimum:
Intel Pentium D 2.0 GHz / AMD Athlon 64 X2 2.0 GHz
3 GB RAM
graphic card 256 MB GeForce 8600 GT / Radeon HD 2600 XT or better
3 GB HDD
Windows 7/8/10
Recommended:
Intel Core 2 Duo E6600 2.2 GHz / AMD Athlon 64 X2 2.6 GHz
4 GB RAM
graphic card 512 MB GeForce GT 240 / Radeon HD 4850 or better
3 GB HDD
Windows 7/8/10