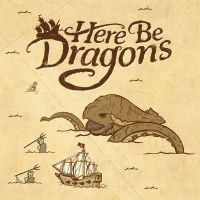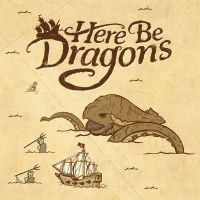 Here Be Dragons
Here Be Dragons is a strategy by the Polish team Red Zero Games, which allows you to become the captain of a powerful sailing ship. Our task is to explore the oceans and hunt the monsters living in them, in order to ensure a safe passage for other ships.
Strategy | turn-based | 2D | humorous | Polish | ships | indie games
Here Be Dragons
Release Date
Here Be Dragons, released on AND, iOS and PC, is a marine strategy which is a debut work of Red Zero Games. The studio was founded by Marek Panczyk, a designer who was a co-creator of such hits as Neuroshima Hex or Eclipse.
Plot
Here Be Dragons focuses on early sea expeditions, carried out long before the times of Christopher Columbus and Ferdinand Magellan. The authors adopted an interesting concept and assumed that all superstitions and beliefs of Europeans of that time were true, which means that the seas are inhabited by countless mythical beasts. Our role is to hunt these monsters - the task is to clear the waters of all dangers and thus provide future travelers and merchants with safe routes.
Mechanics
Before we start hunting, it is necessary to recruit a suitable crew. To do this, we visit taverns and look for daredevils and lunatics willing to follow our orders. Then, we set off to the seas, using very inaccurate maps. We are generously rewarded for the killed monsters, and collecting their dead bodies allows us to conduct scientific research, which results in discovering the weaknesses of the beast and developing new technologies, weapons and parts to be mounted on the ship.
In Here Be Dragons, we have an opportunity to face, among others, dragons, kraken, huge murderous whales and mermaids. We can also face human cultists and their ancient deities, modeled on the work of H.P. Lovecraft. A good budget and staff management play a key role. It is necessary to take care of the morale of our crew, develop their skills, treat diseases and remove curses.
Technical aspects
The strength of Here Be Dragons is its graphics design. The authors chose a style modeled on old maps, in which individual elements have numerous animations creating a very attractive and unique effect of a living map.
Game mode: single player
App size:
Expectations: 7.8 / 10 based on 61 votes.
Age restrictions Here Be Dragons: Good for all ages.
Here Be Dragons System requirements
Minimum:
Dual Core 1.2 GHz
4 GB RAM
graphic card Intel HD or better
Windows 7 64-bit