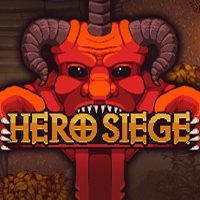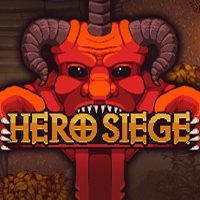 Hero Siege: Pocket Edition
A hack-and-slash game in which we play one of the few daredevils and try to stop Satan, who wants to take over the world. The gameplay is fast and spectacular, and additionally adapted to play with a pad and touch screens.
Hero Siege, released on PC, AND and iOS, is a mix of hack'n'slash and roguelike games, developed by the small Panic Art Studios. The production has an interesting past, as it first appeared on mobile devices at the end of 2013, and then it was ported to PC, which resulted in the original game getting removed from the market. It returned in 2015 and soon afterward it disappeared again. As Hero Siege: Pocket Edition, the game was released on smartphones and tablets in 2016.
Plot
The production action takes place on Earth. An ancient book has it that four monks will combine parts of an ancient talisman, summoning Satan from hell. And this has happened - Satan has arrived, but a few daredevils decide to oppose him.
Mechanics
Hero Siege is a dynamic 2D game in which we travel through randomly generated levels. As in other hack'n'slash games, the gameplay is primarily about fighting countless enemies. We play as one of several available characters and use various weapons and destructive powers. The gameplay system is quite simple and is based on selecting the best equipment (weapons, armor, items) and fighting, which doesn't require complicated combinations. Hero Siege can be played with a controller or, as in the case of mobile devices, with a touch screen.
Game modes
The single-player mode offers 6 acts. However, the title gains significantly thanks to the multiplayer mode designed for up to four people. Importantly, multiplayer characters aren't the same as those used in single-player. The game also offers six levels of difficulty, unlocked over time.
Technical aspects
The graphics in Hero Siege don't differ from many other independent games. The developers have used the popular pixel art style, which makes the production look like it was created in the times of NES. However, the graphics in Hero Siege can rival other indie projects.
Last updated on 20 June 2016
Game mode: single / multiplayer Multiplayer mode: Internet Player counter: 1-4
App size:
User score: 6,6 / 10 based on 43 votes.
Age restrictions Hero Siege: Pocket Edition: 16+