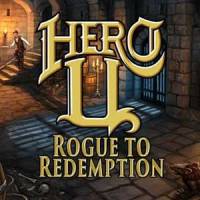 Hero-U: Rogue to Redemption
Set in a fantasy world, a mix of classic adventure and role-playing games. The game was developed by Brawsome, an independent studio formed by Lori Ann and Corey Cole – a marriage known for the famous Quest for Glory series.
RPG | fantasy | Isometric view | adventure elements | crowdfunding | indie games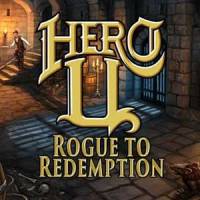 Being a combination of classic adventure games and an RPG, Hero-U for PC is set in a fantasy world. This is a project by Lori Ann Cole and Corey Cole – the marriage that created the famous Quest for Glory series. Brawsome studio – the creators of such games as Jolly Rover and MacGuffin's Curse – was also involved in the production.
Plot
You assume the role of a young pickpocketer named Shawn O'Conner, who is caught red-handed during the thieves guild initiation. In order to avoid punishment he agrees to join a school specialising in rehabilitation of juvenile delinquents. Unfortunately, many of his schoolmates and teachers have it in for him and try to turn his life into a big misery. To make things even worse, the dungeons beneath the school seem to be hiding an ancient evil. Apart from passing exams, Shawn's even more important objective is to make it alive until the end of the semester.
Gameplay
Typically for adventure games, gameplay of Hero-U released on PC combines exploring locations, collecting objects, and solving logic puzzles - all of this accompanied by the turn-based fighting system and the character development system. The world is inhabited not only by creatures to be killed, but also by a number of interesting characters with their own beliefs and ambitions. Relations between the hero and the NPCs are shaped by extensive dialogue options. Many a time you will have to make tough choices – would you rather explore the world, learn for exams, or maintain good relations with others? There won't be enough time for everything.
Age Rating
age requirements: 12+
System requirements
Minimum:
Intel Core 2 Duo 2.0 GHz
4 GB RAM
graphic card Intel HD 3000 or better
4 GB HDD
Windows Vista/7/8/10