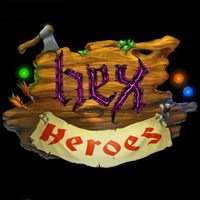 Hex Heroes
Hex Heroes is a real-time cooperative strategy game. One player takes on the role of Commander-in-Chief and gives orders to four other players. Thanks to efficient cooperation, the team develops the kingdom and gradually fortifies it.
Strategy | RTS | multiplayer | crowdfunding | indie games | co-op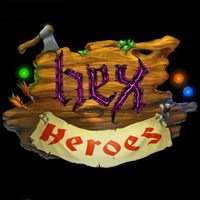 Game mode: single / multiplayer
Multiplayer mode: Internet, players: 1-5
Hex Heroes is a cooperative strategy game for up to five players. One of them takes on the role of Commander-in-Chief and the others follow commands such as attacking or felling trees. The Prismatic Games studio is responsible for the game.
The core of the game is the expansion of the kingdom and the creation of fortifications. Players, as the inhabitants of a distant land, have the task of defending their land against the attacking forces of the enemy. However, this can only be achieved through close cooperation. Concrete actions are coordinated by the leader, i.e. the person who is the only one who watches the game from above and can give instructions to other players. They carry out the missions assigned to them - among them we will find things such as fighting wild animals, collecting wood or starting a reconnaissance. The game from their perspective takes place in the third person view. Fulfillment of tasks and cooperation allow for faster achievement of goals and, consequently, more effective defence.
Players have a total of eight different classes at their disposal: a warrior, a scout, a wood collector, a thief, an elementalist, a necromancer, an angel and a wizard. Each of them has different skills and allows you to perform the commissioned activities in a unique way. Players can choose and combine two professions - so that the number of hero combinations is really substantial.
Hex Heroes offers two types of gameplay. The first one is Lair Mode, where the team's task is to find and destroy the opponent's nests, and the second is the classic Horde Mode, where we have to defend ourselves against the flood of the enemy army. Both types of games are available for both single player and multiplayer versions.
The graphic design is simple, but it has its own unique character. All characters resemble block figures - this applies to both our heroes and opponents - and the world itself is composed of hexagonal forms. Grant Kirkhope is responsible for the soundtrack.
Please let us know if you have any comments or suggestions regarding this description.