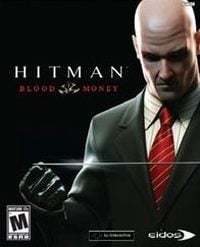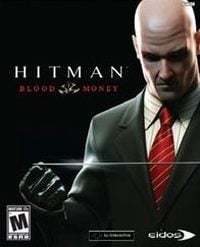 Hitman: Blood Money
The fourth installment in a popular game series about Agent 47, the perfect assassin, completing various contracts for the ICA organization.
The fourth installment in a popular game series about a ruthless hitman, Agent 47. Like all previous Hitman games, this one too was developed by Io-Interactive.
Story
Paid assassins from ICA, the organization the protagonist works for, are being eliminated one by one. When Agent 47 loses contact with Diana, his superior, he figures it out who the next target is. This, however, does not stop him from taking new contracts.
Gameplay
The core gameplay mechanics in Hitman: Blood Money remained unchanched. This is a brutal simulation of a paid assassin. This installment introduces a simple economy system – the money you earn let you buy new deadly tools for your arsenal, weapon upgrades, and useful gadgets (such as improved lockpick, bulletproof vests, remotely detonated bombs, etc.). You get extra money for completing missions in a silent, discrete way, so you should avoid being seen by witnesses or recorded on cameras and avoid killing civilians. All traces left at the crime scene are bound to be found by journalists and described in a newspaper article, thus increasing your publicity indicator. This is obviously undesired in your line of work, as it may get you more recognizable by guards, making missions more difficult.
There are several dozen different weapons with modifications, although your basic tool is still the fiber wire. All missions are non-linear, which means you can complete them in several different ways. Moreover, the enemies' AI was improved – the opponents can trace down blood trails and find a corpse that was poorly hidden. There also is a special system that informs the player of how much suspicion his actions rise. The variety of moves and actions Agent 47 can perform is greater too – you can grab enemies and use them as living shields, distract guards by tossing coins, and dispose of dead bodies in various containers.
Technical aspects
Hitman: Blood Money uses the improved Glacier engine that has also powered the previous installment, Hitman: Contracts. Music was again composed by an award winning composer – Jesper Kyd.
Last updated on 10 December 2007
Game mode: single player
Media type: 1 DVD
User score: 8,4 / 10 based on 8069 votes.
Pre-release expectations: 9.3 / 10 based on 160 votes.
PEGI rating Hitman: Blood Money
Hitman: Blood Money System requirements
Recommended:
Pentium 4 2.4 GHz
1 GB RAM
graphic card 256 MB (GeForce 6800 or better)
5 GB HDD
Windows 2000/XP