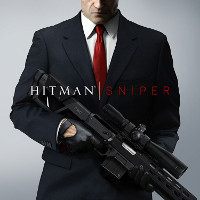 Hitman: Sniper
A mobile entry in the popular action games series that expands on a simple minigame, Hitman: Sniper Challenge, from 2012, which came out before the fifth installment in the Hitman series.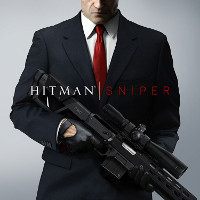 Hitman: Sniper is a spin-off mobile installment in the popular Hitman series and an extended version of a mini-game called Hitman: Sniper Challenge released in 2012 for PCs and the 7th generation consoles. It was developed by Square Enix Montreal (formerly: Eidos Montreal), the creators of Deus Ex: Human Revolution and Thief (2013 edition), for mobile devices, Android-powered ones among them.
Contrary to the classic installments in the Hitman series, Sniper is not a third-person action game; instead, it concentrates on sniper challenges, involving quiet elimination of designated targets, in its entirety. Agent 47ís task is to hunt down a target and kill him/her with a single clear shot. It is not as easy as it seems, though, for we usually operate in crowded public space therefore we have to pick the right moment to strike so no accidental observer notices us. It is also advisable to eliminate the target in such a way that it quickly disappears from plain sight, e.g. by falling into a swimming pool.
In the game, we cannot move at all. Instead, we have to shoot from an imposed position. We can modify our rifle with the mods unlocked with our progress, though. Once we have completed an assignment, the game awards us with points on the basis of total time it took us to eliminate the target, accuracy and overall effectiveness. Additionally, every mission can be repeated multiple times to reach higher score and improve our position in special online leaderboards.
Hitman: Sniper for Android is a freemium game, micropayments are an essential part of it. For a fee, we can gain earlier access to locked missions and modifications for our rifle.
Similar games:
Age Rating
age requirements: 18+
System requirements
Apple iOS
Android OS