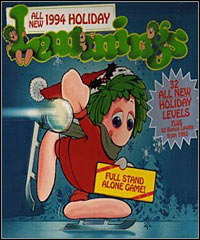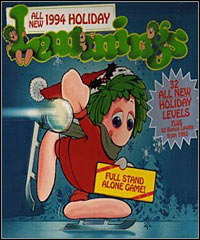 Holiday Lemmings 1994
PC
Holiday Lemmings 1994 is the fourth, last and definitely the most successful transformation of a classic idea for Christmas fashion. DMA Design not only designed another 32 levels for headache enthusiasts, but also added all the boards from the previous edition as a bonus.
Holiday Lemmings 1994

Release Date PC

20December1994
developer: DMA Design publisher: Psygnosis

game language: English
Holiday Lemmings 1994 is the fourth, the last and definitely the best variation of Christmas Lemmings. DMA Design not only designed another 32 levels for the enthusiasts of logic brainstorming, but also included all the levels from the previous Holiday Lemmings as a bonus.
The core gameplay remains unchanged: the predetermined group of lemmings is to be directed from point A to point B, eliminating the terrain obstacles in the process. The players have a number of skills at their disposal, which are to be distributed among the chosen lemmings. Frankly, the only difference between the classic Lemmings and the Christmas ones is the audiovisual facet. All the lemmings wear Santa's clothes, the levels are set in a winter scenery, and the soundtrack is made of famous Christmas carols.
The game is divided into 4 segments containing 16 levels each. The first two, Frost and Hail, are completely new levels designed specifically for Holiday Lemmings 1994. While completing Frost should not be a problem, Hail poses a real challenge. As a surprise, the 32 levels from the previous edition of Holiday Lemmings (Flurry and Blitz) are included in the game.
Last updated on 06 April 2015
Game mode: single player
User score: 6,2 / 10 based on 37 votes.
Age restrictions Holiday Lemmings 1994: Good for all ages.