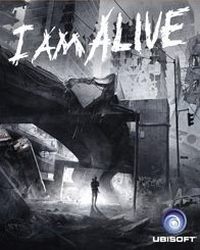 I Am Alive lets you play as a man returning to his home city after a massive earthquake. The whole metropolis was completely destroyed. The protagonist comes to his own house in search of his wife and few-year-old daughter who left the place almost a year ago, along with a wave of refugees heading to a shelter.
In I Am Alive you play as a man who, armed only with a gun and a bow with little ammunition, has to fight for survival in a world ruled by the principle of supremacy of the strong. More important than physical strength is cunning and foresight. The game takes the form of a linear platformer with elements of an adventure game. You also look for items that can help you survive. The hero's state is represented by two factors: stamina and health. Therefore, while exploring, you should carry something to renew your strength, such as energy drinks and inhalants. Health can be restored with painkillers and med kits.
The game features 3D graphics set in different shades of gray. Only from time to time you come across colorful elements. The design is intended to reinforce in the metaphorical presentation of the city as a ruined, dirty, and hopeless place. Most of the time you observe your character from behind his back. Only when aiming with a gun or a bow, the perspective switches to first-person.
Similar games:
PEGI Rating
System requirements
Recommended:
Pentium 4 2.4 GHz
1 GB RAM (2 GB RAM - Vista/7)
graphic card 512 MB (GeForce 8800 or better)
2 GB HDD
Windows XP SP3/Vista SP1/Windows 7