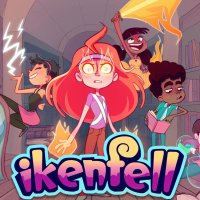 Ikenfell
A turn-based RPG game inspired by the Paper Mario series. In Ikenfell, we play the role of Maritte, who, together with young adepts of magic, walks through the magician school, exploring its secrets and trying to find her missing sister.
RPG | fantasy | turn-based | 2D | indie games | jRPG | Xbox Game Pass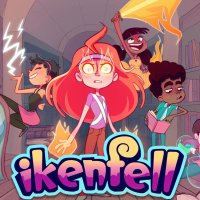 Ikenfell is a turn-based RPG inspired by such games as Paper Mario, Mario & Luigi: Superstar Saga and Earthbound. The game was developed by the independent Happy Ray Games studio and published by Humble Games.
Plot
Ikenfell takes us on a journey to the school for wizards. When the most popular student, Safina, did not return home on holiday, her sister, Maritte, started to find her. On the spot, the protagonist discovers numerous mysteries of the facility, which is full of dark secrets, hidden passages and rooms and strange personalities. Fortunately, the heroine does not have to go on the journey alone, as other adventurous teenagers join her in time.
Mechanics
In Ikenfell the action is shown from the top-down view. In the course of the game, we walk around the school and its surroundings; the list of locations includes an astronomical observatory, a large courtyard, and alchemical laboratories. Many of these places are full of enemies that we have to face up to. During turn-based battles, the key to victory is both the skilful use of the individual abilities of each of the three characters involved in the fight and their reflexes. The game has a system that requires from us to correctly target our movements in the course of the next few moves; in this way, we not only increase the strength of the spells cast by our team members, but we also defend ourselves more effectively against enemy attacks.
Over time, Maritte and her companions are increasing their combat potential, learning new spells (among 48 spells we can find both offensive and defensive), as well as gaining better and better equipment (like hats, wands, cloaks, rings and magic artifacts). This is especially important because, among the more than a hundred types of enemies that stand in our way, we will find both the cannon fodder and the 22 bosses that are a real challenge for our wards.
Technical aspects
Ikenfell has colourful graphics made in the pixel art technique.
Age Rating
age requirements: everyone
System requirements
Minimum:
Intel Core i5
2 GB RAM
graphic card Intel Iris 6100 or better
1 GB HDD
Windows 7