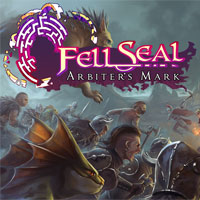 Fell Seal: Arbiter's Mark
A tactical RPG game in the vein of Final Fantasy Tactics. While playing, we find ourselves in a fantasy world which is threatened by great danger. Therefore, there is nothing left for us but to try to save what we can.
RPG | fantasy | turn-based | Isometric view | tactical | 2D | indie games | jRPG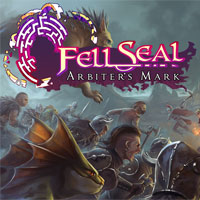 Fell Seal: Arbiter's Mark from 6 Eyes Studio is the first project of this team, founded by two former employees of the independent Archcraft Studio (creator of Black Sigil: Blade of the Exiled).
Plot
The action takes place in a fantastic land, which many years ago was attacked by a powerful beast. The world survived only thanks to the power of the first Immortals. In order to prevent further events of this kind, they founded the Council, which is responsible for guarding the planet and preventing any conflicts. Its services are provided by deadly agents called Arbitrators, keeping order on their lands. One of them, however, discovers a conspiracy in his monastery, which can lead to a great catastrophe.
Mechanics
This production is a tactical RPG reminiscent of the famous Final Fantasy Tactics. The game focuses on traveling the world and learning about history and the fight played in turn-based system. Production is quite complex and requires strategy and cunning, as well as an excellent knowledge of individual character classes. Mercenary is a universal type - good in several areas, but not above average in nothing. Mender is a medical practitioner, Wizard the wizard is a wizard fighting mainly at a distance, Knight is a knight who protects weaker team members and works well in direct clashes, and Druid can heal and inflict damage. In addition, there are several other classes in Fell Seal: Arbiter's Mark.
As if that wasn't enough, we can modify them - both in terms of appearance and possibilities. Developers have made available a system that allows you to change names, clothing or color. In addition, we also assign equipment, various skills unlocked during the adventure and a subclass to heroes. Thanks to this, we have great possibilities to adapt teams to their own preferences and situations.
As far as opponents are concerned, developers have prepared a number of fantastic, smaller and larger creatures. One of the basic enemies is the lion-like Vangal. The next in order are: the great beetle Bzzerk, the lizard Therva, the troll Blardger and the demon Hellhund. Each of them has its own range of attacks and is resistant to different skills.
Technical aspects
Fell Seal: Arbiter's Mark boasts two-dimensional, hand-drawn graphics. In addition, the game has a unique soundtrack composed by Jan Morgenstern, who is responsible for the music in Black Sigil: Blade of Exiled.
Age Rating
age requirements: everyone
System requirements
PC / Windows
Recommended: Intel Core 2 Duo 2.0 GHz, 4 GB RAM, graphic card 1 GB GeForce GTX 460 or better, 2 GB HDD, Windows 7/8.1/10
Minimum: Intel Pentium 4 1.2 GHz, 3 GB RAM, graphic card 512 MB GeForce 8800 or better, 2 GB HDD, Windows 7 SP1