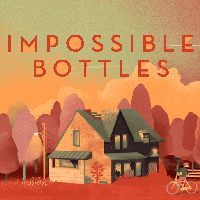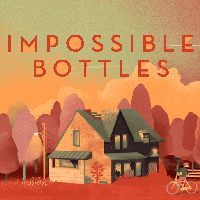 Impossible Bottles
A premium mobile logic puzzle game by Honig Studios, up until now known from educational programs. Impossible Bottles follows the story of a scientist, who wants to create an inexhaustible source of energy for all the people in the world.
Puzzle | 2D | rhythm | indie games | experimental/art
Honig Studios is a company that is not many players know. Although the developer has many projects under its belt, in most cases they do not have much in common with classic, mobile games, and more so with educational programs. Impossible Bottles for Android and iOS can, therefore, be considered a breakthrough app in the company's portfolio, as it is a full-fledged premium (paid) logic game.
Story
Impossible Bottles tells of the adventures of a scientist who wants to create an endless source of energy that will satisfy the needs of people all over the world. For this purpose he constructs gigantic, mechanical golems that produce energy. The problem is that they don't work too well, so our task is to find a solution to all the technical problems of the machines.
Technical aspects
One of the brighter points of Impossible Bottles are the excellent artistic visuals, thanks to which the game cannot be mistaken for any other title. During the game, we get to visit various locations divided into two zones - the upper zone, where people live, and the lower zone, where the robots are located. The maps, although small, differ significantly from each other, and in one case we are dealing with the Aztecs and their mechanical god, and in the other with ordinary inhabitants of a small house and a robot going crazy under their feet.
Game mode: single player
Age restrictions Impossible Bottles: 12+