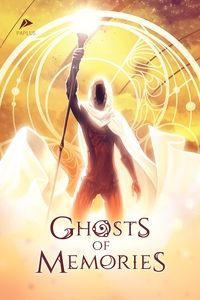 Ghosts of Memories
An unusual logic game developed by a Polish studio Paplus International. The developers were inspired by the popular Monument Valley. The plot of Ghost of Memories tells the story of a lone adventurer who acquires an ancient scepter during one of his travels.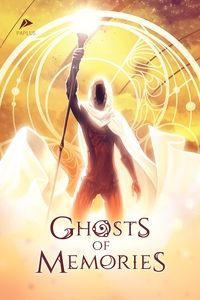 Ghosts of Memories for AND and iOS is an abstract logical game, inspired by one of the best mobile titles in history – Monument Valley, created by ustwo. The game was created by Paplus International – a Polish studio responsible for an arcade game Drunken Monkey. The product received some beta-tests before its release, resulting in optimization for a wide range of smartphones and tablets.
Plot
The game tells a story about a lone adventurer who acquires an ancient scepter during one of his travels. The artifact allows manipulating the reality, and traveling from one dimension to another, helping the hero to face encountered difficulties and various traps found along the way. The scepter also has a secret feature – it speaks with a voice of a woman trapped inside the crystal, who helps our hero to free the powers dormant in the artifact. Through his actions, the protagonist attempts to release her from the scepter.
Mechanics
Ghosts of Memories for AND and iOS is a dream-like logic game. Similarly to Monument Valley, the action is seen from an isometric perspective. This type of camera favors interesting environmental puzzles that use various mechanisms and occurrences such as optical illusions. However, even if Ghosts of Memories contains some novelties (traveling through dimensions, for example) it is practically impossible to not notice the similarities with the ustwo hit.
Game Modes
The base campaign has been divided into 15 levels, placed in six different environments. The unimpressive number of levels, especially when compared to casual titles such as Two Dots, has been compensated with polished and elaborate puzzles. For example, solutions to most of the challenges involve interdimensional travels, which lead to new gateways and solving encountered riddles.
Technical Aspects
Ghosts of Memories for AND and iOS will appeal to every player who liked the aesthetics of such mobile games as Monument Valley or Lara Croft GO. Light colors go along with an unusual, dreamy style, while levels full of mobile elements and unrealistic structures add seamlessly to an ethereal atmosphere. The soundtrack also adds to this feeling.
Similar games:
Age Rating
age requirements: everyone