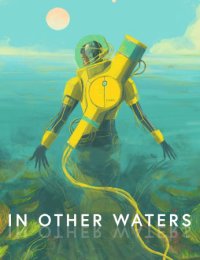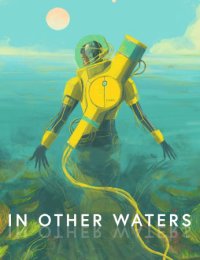 In Other Waters
In Other Waters is an original adventure game in which we play the role of artificial intelligence, helping a woman to cope on an unknown and potentially dangerous planet. The title was developed by independent studio Jump Over The Age.
Adventure | science fiction | logical elements | 2D | experimental/art
In Other Waters is an adventure game with clearly defined puzzle elements. We play the role of an artificial intelligence that tries to guide a scientist safely through an unknown - and potentially dangerous - planet. Jump Over the Age studio is responsible for developing this title, and this is their debut project. The publisher is Fellow Traveller (known for Neo Cab or Genesis Noir)
Plot
Xenobiologist Ellery Vas responds to a signal sent by her friend, Minae Nomura, and arrives on the planet Gliese 677Cc. However, on the spot she only gets an abandoned base and a strange, damaged artificial intelligence. A woman goes on a journey, trying to discover the secrets of an unknown place and find the source of the signal. The script raises issues related to the nature of life, humanity, and artificial intelligence.
Mechanics
The action in In Other Waters is most often observed from above - we look at a map updated in real time, on which the heroine led by our AI is visible as a small dot. Our task is to carefully analyze the environment, solve puzzles, and guide Ellery in such a way that she avoids potential threats (we do this by pointing her the direction of movement with the mouse).
Looking for the fastest route is not always the best option - in many situations exploration can contribute to the acquisition of valuable knowledge that will increase our capabilities or allow us to get to new places. Ellery can collect, scan, and analyze samples, as well as observe her surroundings (she makes notes and drawings) - thanks to this, she gradually learns and describes the planet's ecosystem. There is also the possibility to perform side tasks.
An important role in the game is also played by conversations with the character we help - thanks to this we get to know the world and the characters better. As the game progresses, we also shape the relationship between our AI and Ellery Vas. The adventures that they experience together make them become closer to each other.
Game modes
In Other Waters can only by played alone. The main game mode is the story campaign.
Technical aspects
In Other Waters has a fairly simple graphic design, which consists mainly of an interface and simple illustrations - maps showing the shape of the terrain on which the player's character moves. The whole thing is a bit like a technical drawing - the game is very expressive, but thanks to the use of vivid colours it has its character.
Game mode: single player
Expectations: / 10 based on 1 votes.
Age restrictions In Other Waters: 12+
In Other Waters System requirements
Minimum:
Dual Core 2.0 GHz
4 GB RAM
graphic card 2 GB GeForce GTX 660 or better
700 MB HDD
Windows 7 64-bit