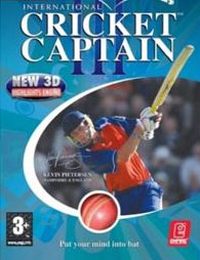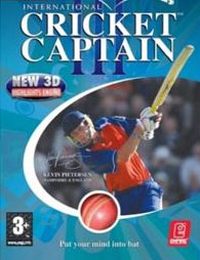 International Cricket Captain III
Sports manager, who takes up the subject of cricket. Five different play modes to choose from. It is also worth mentioning the extensive options for managing the team of your choice.
The ultimate cricket management game
The best-selling cricket management series endorsed by Hampshire and England hero, KEVIN PIETERSEN. "The games are made by cricket fans for cricket fans. They love the game and it shows." Kevin Pietersen MBE
10 years at the top of the Cricket Strategy league. This is a complete rebuild and relaunch of the world's most popular cricket strategy management game.
Several members of our development team are long term cricket fanatics, who have spent years perfecting the batting and bowling styles of the leading players around the world, Pietersen included. Statistics on their own can never reproduce the feeling of such reality. The in-depth statistical knowledge and new 3D engine makes this is the most captivating and in-depth Cricket game ever produced.
Everything that you could affect as a captain; from team selection, coaching, nurturing young talent and making the vital decisions in the match can make the difference between a great winning team and a poor season.
Take charge of a domestic or international team and steer them to victory through every match of the season.
You control all aspects of the team's progress; from transfers, team selection and training, to detailed match tactics.
Choose your bowlers, plan their line of attack, set their fields and then watch the highlights to see if you get that vital breakthrough.
Ask your batsmen to make hay while the sun shines or defend through the fading light.
Match Modes
Exhibition Match: go straight into a one off match with two international teams in either T20 or a One Day International (ODI) match
Match Series: create a Test or One Day series of your choice with any two international teams
County & International Career: captain both the county team of your choice and international team from the start of the game
World Cup Series: replay the World Cup tournament in the West Indies or choose from historical World Cups
Multiplayer: 2 player offline, and challenge 1000's of teams online for cricketing glory
Features
Brand new 3D game engine and new televisual style display so players can watch the match as well as captain it. With fully motion captured animations
New 2007 database of each player for the current season, last season and career for Test matches, first class, ODI, List A limited overs, T20 and International T20 cricket
New Ball Tracker Cam instant replay displays the flight, pitch and line of each and every ball
Realistic ball dynamics accurately simulating bowler speeds, spin and swing variable according to the pitch, and style of bowler
Full range of over 60 classic strokes and aggressive slogs covering the full range of the shots; stops, sweeps drives, cuts, hooks and many more
Extended recorded commentaries from Jonathan (Aggers) Agnew
Game mode: single / multiplayer
PEGI rating International Cricket Captain III
International Cricket Captain III System requirements
Recommended:
Pentium III 1 GHz
512 MB RAM
graphic card 64 MB (GeForce FX 5200 or better)
300 MB HDD
Windows 98SE/Me/2000/XP/Vista