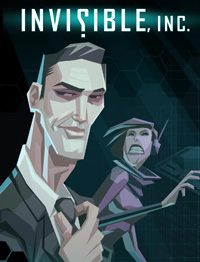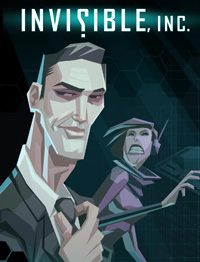 Invisible, Inc.
Invisible, Inc. is an isometric turn-based tactical game developed by Klei Entertainment, a studio known for Mark of the Ninja, Don't Starve, and Shank. Players take on the role of the leader of a spy organization.
Strategy | turn-based | tactical | spyware
Invisible, Inc.
Release Date
Invisible, Inc. is a turn-based strategy, which allows the player to lead a small squad of spies. The PC version of the game has been developed by the Klei Entertainment studio, the creators of Mark of the Ninja, Don't Starve and the Shank series.
The players play the role of a spy, working for a secret organization. Their main task in Invisible, Inc. is to break into headquarters of powerful corporations on the entire globe and steal valuable and confidential data. The developers have made sure that the profession of our heroes influences the gameplay mechanics, which is why gathering information is the key to victory and not necessarily the positioning of our subordinates on the map.
In Invisible, Inc. the squad we command is not very powerful and is unlikely to survive a direct confrontation with the well-equipped guards, which is why successfully completing the missions is highly dependent on your skill and cunning. By using a high-tech AI we have to hack various security systems, manipulate cameras and use all available methods to discover the location of our enemies. Only then will we have the advantage, which will ultimately allow us to outsmart our foes and achieve success.
If we are at any point caught red handed by the guards, it will most likely end with the untimely death of our squad members. Similarly to XCOM: Enemy Unknown, the deaths of our characters are permanent and there is no way of reviving them after the mission has ended. The atmosphere of insecurity is further enhanced by the line of sight system, which allows us to see only what our operatives can spot with their own eyes. The levels are randomly generated, making the attempts of memorizing the locations of the guards from our previous approach pointless.
The action in Invisible, Inc. is presented from an isometric perspective; the title features extremely detailed 2D graphics with a slightly cartoony art style, which does not hinder the quite serious subject matter of the script.
Last updated on 07 October 2016
Game mode: single player
App size:
User score: 7 / 10 based on 139 votes.
PEGI rating Invisible, Inc.
Invisible, Inc. System requirements
Minimum:
Core 2 Duo 2 GHz
2 GB RAM
graphic card 512 MB (GeForce 8600 GT or better)
2 GB HDD
Windows Vista(SP2)/7(SP1)/8