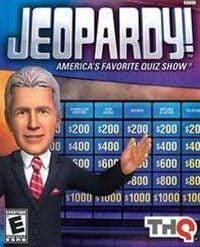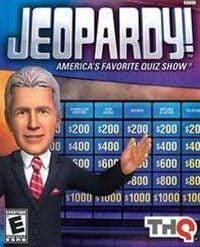 Jeopardy!
Jeopardy is an egranisation of one of the most popular teletourneys in the world, which in Poland is known as "Va Banque". Players play the roles of show participants and put questions to the guidelines given by Aleks Trebeck (the host of the American edition).
Jeopardy!, released on Wii, NDS, PS3, X360 and WiiU, is another attempt to adapt the popular game show as a video games. The production has an official television license of the original, which allowed the developers from Pipeworks Software studio to use the characteristic elements of the game show.
Mechanics
We play as participants of the titular game show. Our task is to answer questions from various fields (e.g. history, geography, nature, and science) asked by the presenter in the form of answers.
The game takes place according to the rules of the TV show. Players choose questions (from a pool of more than 5,200) with varying degrees of difficulty and an adequate amount of financial reward. Their goal is to get as much money as possible in two basic rounds and then increase it in the final.
Game modes
Jeopardy! offers several gameplay variants, including the ability to compete with AI and live opponents (via the Internet or on a single console). The authors have also prepared three levels of difficulty, determining not only the complexity of the questions but also the required form of answer (in the simplest option it is enough to indicate the appropriate option, in the most difficult one to answer in the questioning form).
Technical aspects
Jeopardy! is distinguished by eye-catching visuals. The developers have also used the characteristic musical motifs accompanying the game show.
Game mode: single / multiplayer Multiplayer mode: Internet
Age restrictions Jeopardy!: Good for all ages.