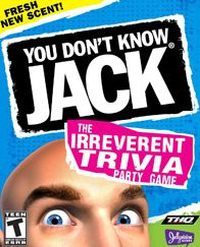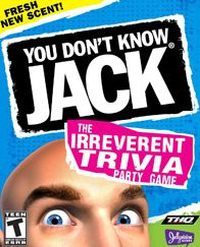 You don't know Jack
You don't know Jack is a social game produced by Jellyvision studio in cooperation with Iron Galaxy Studios.
Party | quiz | game shows
You don't know how Jack, released on X360, PS3, Wii, NDS, PC and WWW, is a popular series of social games released in the 1990s by Berkeley Systems. After years, the developers from Jellyvision studio decided to remind players about it by making a remastered version of the old hit.
Mechanics
Just like in the original, the players participate in a crazy TV game show hosted by the eccentric Cookie Masterson (the voice of the character was lent by an actor called Tom Gottlieb). Their task is to answer questions by indicating one of several possible answers. Reflex and knowledge matter the most. Errors reduce the score while omitting the question leaves the number of points unchanged.
Game modes
The developers took care of a large variety of competitions. Players have the opportunity to test their knowledge of literature, music, film, sport, politics, and events around the world. Most of the questions, however, are unusual in nature - they are bizarrely arranged, catchy, and often even absurd. They are also often based on e.g. word games, acronyms and associations.
You don't know how Jack offers you the opportunity to compete with computer artificial intelligence or real players. By default, the game consists of 73 "episodes" - predefined sets of questions. This pool can be increased by buying additional DLCs.
Technical aspects
You don't know Jack gameplay is based on text. However, the questions are presented in a very dynamic way, with a large number of animated elements and graphical effects.
Game mode: single / multiplayer Multiplayer mode: Internet Player counter: 1-6
Age restrictions You don't know Jack: 16+