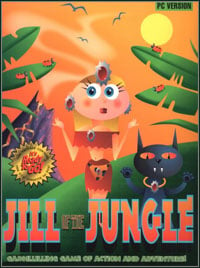 Jill of the Jungle
PC
Jill of the Jungle is an arcade game in which we have to lead the title Jill to a fly-chamber grove. Our way leads us through a land full of dangers, inhabited by such creatures as giant ants, snakes or crabs.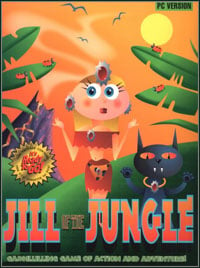 game language: English
game release date for PC:
12May1992
Jill of the Jungle is an arcade game designed in 1992 by Tim Sweeney, founder and long-time director of Epic Games (Unreal, Gears of War). The product, prepared with PCs in mind, was supposed to compete with competitive platforms: Duke Nukem and Commander Keen series. Like most of the titles created by Epic in the early nineties, the warlike adventures of the Amazon were distributed in the shareware system.
The aim of the struggle is to lead the tempting Jill through a dangerous land and reach a fly-chamber grove. The expedition is not an easy one, because the heroines, of course, stand in the way of dangerous creatures: giant ants, snakes, crabs or ghosts. Fortunately, the brave Amazon is not defenseless - in the fight against enemies she can use not only different types of weapons, but also the ability to transform into animals, such as a frog and fish.
The Jill of the Jungle offers seventeen levels, the first of which serves as the hub by which we enter the remaining sixteen locations. The game offers several interesting solutions, including a unique approach to handling weapons. In Epic MegaGames, the heroine can only use one murder tool at a time (e.g. a knife), and if she throws it at enemies, she must return to them before they can be used again. To make it more interesting, the means of extermination can be controlled in a limited way, using for this purpose the momentum of our wards. Mastering the difficult technique of throwing objects makes it much easier to move through densely invaded enemies of the boards.
The struggle in Jill of the Jungle is not the simplest one, so the authors have made two important facilitations available to less experienced fans of platformers. The first is the turtle mode, which clearly slows down the game, the second is the ability to save our achievements. Both facilities can be activated upon request, at any time of play.
Please let us know if you have any comments or suggestions regarding this description.
Age Rating
age requirements: everyone
System requirements
Recommended:
512 KB RAM
graphic card VGA