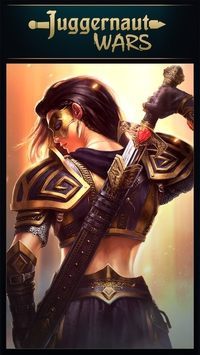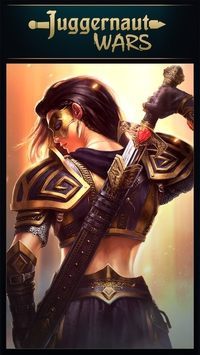 Juggernaut Wars
An action RPG with elements of MOBA in a fantasy setting, created for mobile devices by the Dutch My.com company. The story takes us to Hardan, a world engulfed by war between two factions: League and Cohort.
RPG | fantasy | MOBA | play for free | action RPG
Juggernaut Wars for AND and iOS is an action RPG with MOBA elements. The game was developed by My.com, the publisher of many titles, including an MMO called Armored Warfare. Juggernaut Wars is available in a free-to-play model with microtransactions system.
Plot
Juggernaut Wars for AND and iOS takes place in the same universe as Juggernaut: Revenge of Sovering released back in 2012. The world of Haradan is plunged into a civil war between two factions, the League and Cohort. Players are leading the team of heroes and must resolve the conflict and restore peace.
Mechanics
The gameplay is based on exploring locations and fighting by using the unique features of characters divided into four classes - tank, healer, fighter and support. In total, we have more than 30 heroes at our disposal, each of whom has unique abilities. An additional attraction is the possibility of developing heroses and acquiring new equipment. The gameplay in Juggernaut Wars is relatively simple and is based mainly on the selecting a team, gear and using particular powers. Thanks to this, the gameplay is also friendly to newcomers.
Game modes
Juggernaut Wars for AND and iOS is a production for players who like single and mutliplayer. Players can set up or join existing clans, fight monsters together. Players can also fight each other in PvP battles on the Arena. The game also offers tournaments for people who are not afraid of challenges.
Technical aspects
The game uses three-dimensional graphics, and the action shown in isometric projection. Juggernaut Wars for AND and iOS is characterized by cartoon style and various special effects seen during the fights.
Game mode: single / multiplayer Multiplayer mode: Internet
App size:
Age restrictions Juggernaut Wars: 12+