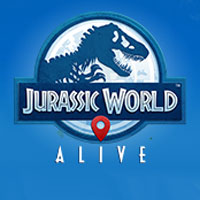 Jurassic World Alive
A mobile RPG inspired by the famous Pokemon GO. In Jurassic World Alive, the players are collecting DNA samples of dinosaurs encountered in real life. The samples are used to create new hybrids or to improve the ones already possessed.
RPG | play for free | PvP | dinosaurs | augmented reality | multiplayer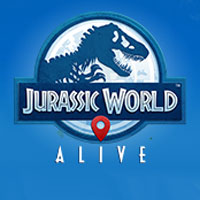 Game mode: single / multiplayer
Multiplayer mode: Internet
Jurassic World Alive is a mobile RPG inspired by the famous Pokemon GO. The game was developed by Ludia studios and it is distributed on mobile devices by using the free-to-play model.
Plot
Jurassic World Alive takes the players to the universe known from the Jurassic Park and Jurassic World movies, in which humans developed technology that enables them to bring dinosaurs back to life. Although the creatures were safe in the Jurassic Park and later in the Jurassic World on the Isla Nublar, the situation has complicated. The dinosaurs managed to leave the park and spread across the world. The players assume the role of members of the Dinosaur Protection Group and they are trying to save these creatures from another extinction.
Mechanics
Jurassic World Alive uses GPS and augmented reality technologies. Thanks to that, the real world assumes the role of the fictional reality and the players can feel the role of a virtual avatar that travels and uses smartphone or tablet to look for creatures hiding in their natural habitat. Once they are found, the players are obtaining their DNA. It can be then used in the laboratory to create new hybrids or to improve the ones already possessed. By progressing through the game, the players can create their own army of prehistoric creatures that can be sent to combat with dinosaurs of other players. Players can also show their creations in social media.
It is worth mentioning that, contrary to Pokemon Go, Jurassic World Alive doesn't force the players to leave their house – the area can be patrolled with a drone. However, the remote-controlled machine needs a battery to work. It can be found in supply chests found in game's world (virtual currency is located in these chests as well).
Technical aspects
The players spend most of their time with Jurassic World Alive in a simple and clear map. However, encountered and obtained dinosaurs can be examined from up close. These creatures were created with attention to details. Thanks to the use of the AR technology, the image of the surrounding world is recorded by the camera of the smartphone or tablet and then the game adds three-dimensional objects to it. Although the game is available for free, activating the paid subscription provides additional profits.
Similar games:
Age Rating
age requirements: 16+