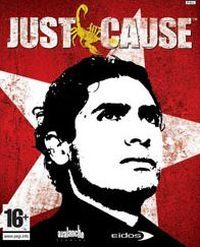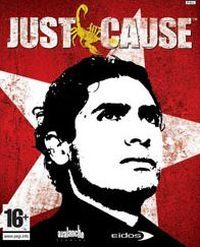 Just Cause
A third-person action game developed by the Swedish Avalanche studio (Just Cause is their first AAA project). The game takes players to an exotic South American island called San Esperito, which covers the area of over 1200 square miles.
A first triple-A game developed by the Avalanche Studios from Sweden. In its framework, Just Cause highly resembles an action game called Boiling Point: Road to Hell, developed by the Ukrainian Deep Shadows studio – the game is filled with elements inspired by both Latino and Porto Rican cultures.
Plot
The action of the PC, PS2 and etc. release of Just Cause takes place on a South American island of San Esperito. A player assumes the role of a CIA super-agent, who is dispatched to the island to overthrow the corrupted and despotic government and investigate whether the island holds any weapons of mass destruction.
Mechanics
The game surprises with its large map, free for the players to explore at any point during the playthrough. According to the publisher, one can traverse around 1225 square miles of tropical paradise, mountains, jungles, beaches, and cities. What is worth mentioning, Just Cause for PC, PS2 and etc. allows a player travel between locations using various means of transportation. A player can drive cars, run, swim, dive, steer boats, pilot airplanes and choppers, and even parachute jump. As one might easily guess, the gameplay features an open structure as well. Of course, there is the story mode featuring 20 consecutive missions, however, there is nothing forcing a player to complete them one after another - there is a possibility to complete side missions, explore the island freely, and many more. Players get at their disposal an arsenal comprising 25 types of weapons – from standard pistols to rocket launchers.
On the island of San Esperito, there are several socio-political factions opposing each other in the fight for power. Player's actions affect how representatives of given factions perceive him. Usually, currying the favor of one faction causes another one to condemn the main protagonist. There is nothing standing in player's way to incite the population and start a rebellion, or even encourage the citizens to cooperate with a drug cartel. The foundation of Just Cause lies in a complete freedom of exploration and lack of any restrictions.
Media type: 1 DVD
User score: 8,1 / 10 based on 4311 votes.
Pre-release expectations: 9.2 / 10 based on 58 votes.
PEGI rating Just Cause
Just Cause System requirements
Recommended:
Pentium 4 2.8 GHz
1 GB RAM
graphic card 256MB (Geforce 6600 or better)
7.4 GB HDD
Windows 2000/XP