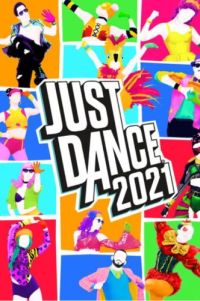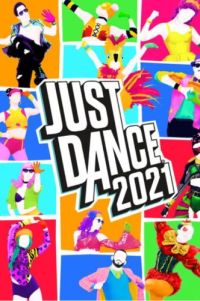 Just Dance 2021
Eleventh part of the well-known dancing games series from the French company Ubisoft. In Just Dance 2021 you will find dozens of songs by pop stars and a lot of gameplay modes - both for single and multiplayer.
Party | music | for 2 people | dancing | co-op | splitscreen
Just Dance 2021 is another part of the well-known cycle of dance games, which is over a decade old, in which we perform choreographic arrangements to the rhythm of songs by popular performers. The game was developed and published by the French concern Ubisoft.
Mechanics
The game in Just Dance 2021 hasn't changed especially in relation to the previous instalments of the series. We choose one of the available songs, watch the clues that appear on the screen and try to make the right moves. The better we do, the more points we get (achieving the best possible result is the main goal of the game). Players' movements are tracked using a special application on the smartphone.
In Just Dance 2021 we will find several dozen well-known songs. Among them are songs such as:
"Senorita", Shawn Mendes & Camila Cabello
"Dance Monkey", By Tones And I
"Que Tire Pa Lante", By Daddy Yankee
"Don't Start Now", by Dua Lipa
"Temperature", By Sean Paul
"Feel Special", by TWICE
"Juice", By Lizzo
"all the good girls go to hell", Billie Eilish
"In The Navy", By The Sunlight Shakers
"Zenit", ONUKA
"Heat Seeker", by DREAMERS
It is worth noting that the game is able to "learn" the player's taste - it collects data on what songs we like the most, and then creates personal playlists and suggests other songs that may be of interest to us. The game also offers an optional Just Dance Unlimited subscription service, where you can find over five hundred additional songs (more are constantly added).
Game modes
Apart from the single player mode, Just Dance 2021 also offers the opportunity to take part in dance duels with friends and players from all over the world ( World Dance Floor) or play in co-op mode. A special Kids Mode has been prepared for the children, with appropriately customized requirements. We also have the Sweat Mode, a module that sets the bar extremely high.
There is also a new Quickplay mode, which allows you to start the game immediately.
Technical aspects
Just Dance 2021 graphic design has not changed in comparison to the previous releases. Here we have a colorful but clear interface and videos with real dancers whose movements we recreate in the real world.
Game mode: single / multiplayer Multiplayer mode: Player counter: 1-6
User score: 5,9 / 10 based on 7 votes.
PEGI rating Just Dance 2021