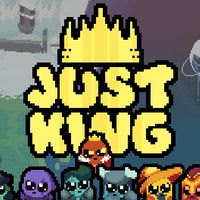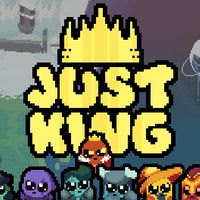 Just King
PC
An action game with roguelike elements made in pixel art style created by the debuting VISH studio. In Just King we form and develop our own team of heroes, with which we fight battles against terrible kings and their powerful armies.
Just King

Release Date PC

TBA
developer: VISH publisher: VISH Official website

game language: English
Just King is an action game maintained in a pixel art style referring to older productions, additionally incorporating roguelike elements. It is the debut work of the VISH studio.
Story
The story in the game does not play a key role and is rather vestigial. Seventeen heroes must oppose dangerous kr?l, sending hundreds of soldiers to fight the heroes. The world of Just King is divided into zones with different climates and sets of enemies, depending on the rulers who rule them. Each of our heroes has its own unique characteristics, both in terms of appearance and character.
Mechanics
The action in the game is observed from an isometric view, and the whole game is maintained in 2D graphics. During each mission our chosen five heroes must face hundreds of enemies, attacking us in waves. Enemies strike without mercy - it is only up to us whether we will be engaged in chaotic combat all the time, or decide to make a tactical retreat. The characters we control have their own unique sets of skills: some attack only at close range, others hit their opponents with arrows, others use magic. The game also features a bard who encourages the others to fight.
As we win clashes and explore levels, we find numerous items to strengthen our heroes. At the end of each stage we meet a powerful boss, defeating which allows us to unlock the next region, hero and mechanics. We make this difficult task easier by using synergies. Synergies are special combinations of her oes' skills, giving devastating effects (for example, one of the heroes occupies the opponent, while the other hits him with arrows). During battles, we must remember that we cannot lose the kr?l, i.e. the leader of the squad, because then we will lose the battle. In addition to enemies, the environment also stands in our way: each biome offers its own set of environmental challenges that make it difficult to survive - in the case of a winter biome it will be the need to stay close to fire, in another we must watch out for poisonous plants, etc.
Technical issues
Just King, thanks to its realization in pixel art style, has low hardware requirements and draws attention to its appearance. The visual aspect is complemented by simple sound design that corresponds to the graphics.
Game mode: single player
Age restrictions Just King: 12+
Just King System requirements
Minimum:
Intel Pentium 4
1 GB RAM
250 MB HDD
Windows 7