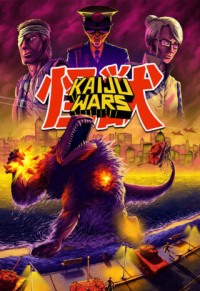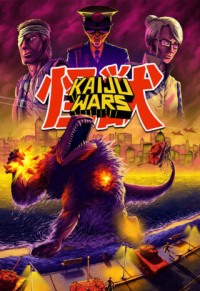 Kaiju Wars
A turn-based strategy game in which we fight against the monsters. In Kaiju Wars we battle with five monsters, against which we throw tanks, fighters or giant mechs. The title offers an extended campaign and local multiplayer mode.
Strategy | turn-based | tactical | RPG elements | 2D | for 2 people | indie games
Kaiju Wars is a turn-based strategy game in which we fight against the monsters. It was developed by the indie studio Foolish Mortals.
Plot
Kaiju Wars takes us on a journey to a world where giant monsters that are bigger than skyscrapers spread fear and panic throughout the city streets. Additionally, earthquakes, volcanic eruptions and massive tsunamis accompany the giants. We play as a commander, whose task is to stop the monsters, until scientists working in laboratories manage to develop a serum to deal with the threat once and for all.
Game mechanics
In Kaiju Wars we observe the action from isometric view. We command forces trying to stop attacking monsters. There are five types of monsters in the game, which are differentiated in terms of appearance and ways of attack. Among them we can find oversized reptiles and a gorilla that looks like King Kong. We have at our disposal tanks and fighters, as well as experimental units such as laser cannons, freeze rays and giant mechs.
Battles take place in turn-based mode, and it's as important to develop effective tactics as it is to use individual units skillfully. Kaiju move in a fairly predictable manner, heading from building to building. You can use this to your advantage by constructing military bases or airfields in their path to distract powerful adversaries. However, sooner or later our laboratories become a target for the giants, so we must constantly be on guard and be prepared for the need to quickly evacuate such facilities (using trucks, boats or planes). Things are complicated by the fact that Kaiju cannot be killed, but only slowed down or forced to retreat.
Although the monsters gradually evolve, growing in strength, gaining new abilities and becoming more dangerous enemies, our units also develop from mission to mission. By providing various upgrades to our subordinates, we make them more and more effective machines for eliminating monsters.
Game modes
Kaiju Wars features an extensive story campaign as well as a local multiplayer mode in which one player takes on the role of a Kaiju while another takes control of the units trying to stop him. In addition, the game implements an advanced editor that allows you to create your own maps and scenarios, which can then be shared with the community.
Technical aspects
Kaiju Wars features an old-school pixel-art graphics and a chiptune soundtrack.
Game mode: single / multiplayer Multiplayer mode: Player counter: 1-2
Age restrictions Kaiju Wars: 12+
Kaiju Wars System requirements
Minimum:
Intel Core 2 Duo
4 GB RAM
graphic card Intel HD or better
2 GB HDD
Windows 7 64-bit