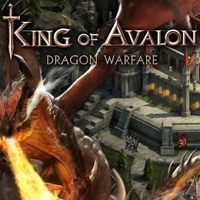 King of Avalon: Dragon Warfare
King of Avalon: Dragon Warfare is an MMO strategy game developed by DianDian Interactive. The game takes us to the mythical, medieval England from the Arthurian legends.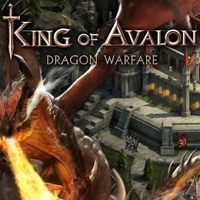 Game mode: massive online multiplayer
Multiplayer mode: Internet
King of Avalon: Dragon Warfare for AND and iOS is a mobile free-to-play MMO strategy game developed by Diandian Interactive. The game has optional microtransactions.
The Plot
The plot is visibly inspired by the Arthurian legends. The game takes us to a mythical, medieval England. After Mordred killed King Arthur in the Battle for Camlann, chaos reigns all over the country. Arthur was buried on the titular island of Avalon along with his magical sword, Excalibur. Legend says that the person who can weild this legendary weapon shall the righitful heir to the throne and will bring peace and balance to the country.
Mechanics
We observe the action in King of Avalon: Dragon Warfare for AND and iOS from an isometric perspective. Like in many strategy games, gameplay focuses on expansion of our city, gathering of the resources, technological advancement, recruitment of our army, making alliances, and fighting for the throne of England. No mater what decisions we made, the key to victory lies in cooperation with other players. The in-game chat simplifies that process. We can also trade with other players.
Along with your typical knights archers units, we can send one of the titular dragons to battle. Its appearance, character, and battle abilities depend on our orders. A beast trained in kill our enemies gets Attack Points, and if we train it to act defensively and gather resources it gets Defense Points. We can also ask the Dragon Priestess for help. Her powerful spells will give us advantage on the battlefield.
Technical Aspects
King of Avalon: Dragon Warfare for AND and iOS stands out among similar games thanks to its high quality visuals. Th game's evniornment, and the units' models, were created with the highest attention to detail. The dragons are also beautifully animated.
Age Rating
age requirements: everyone
System requirements
Apple iOS
Additional information (iOS): Internet connection is required
Android OS
Additional information (AND): Internet connection is required