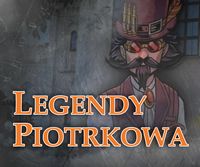 Legendy Piotrkowa
WWW
A HOPA game in which we learn about the history of Piotrkow Trybunalski, helping the Guide traveling in time and space to find the items he lost. The game is available for free.
Adventure | hidden objects | play for free | 2D | historical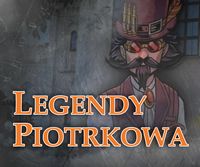 game language: English
game release date for WWW:
29October2020
Legendy Piotrkowa is HOPA type game. The game was developed by the GroMar company, in cooperation with the Adam Prochnik Municipal Public Library in Piotrkow Trybunalski. The game is available for free on the official website of the library.
Plot
Legendy Piotrkowa allow players to learn the history of Piotrkow Trybunalski. As we progress, we become familiar with various legends about the city and discover its secrets. All this is to help our Guide (a traveler in time and space) to find lost items during the adventure. Without them, he is condemned to death, which will cause all inhabitants of Piotrkow Trybunalski to lose their memory of the past of their town.
Mechanics
The gameplay in the Legendy Piotrkowa is mainly about searching for various objects, items, characters and buildings that have been cleverly hidden in detailed illustrations presenting Piotrkow Trybynalski from different eras. By clicking on them, we interact with them in a variety of ways - we learn about them, acquire equipment useful for solving later environmental puzzles (these items end up in our backpack) and finally unlock the legends and stories that bring us closer to the history of the city. The game is also full of riddles that require us, for example, to match the name of the object with the illustration, to indicate on the map the location of the building visible in the picture or to arrange the puzzle.
Technical aspects
Legendy Piotrkowa is a browser game. The game features colourful, hand-drawn graphics and the Guide have been fully sounded.
Similar games:
Age Rating
age requirements: everyone