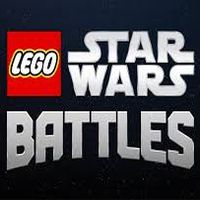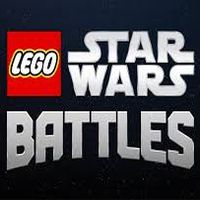 LEGO Star Wars Battles
Tower defense strategy game, based on two popular brands - LEGO and Star Wars universe. The production offers a relatively simple gameplay model and the possibility of using a number of characters and locations known from the silver screen.
Strategy | science fiction | play for free | tower defense | Star Wars | LEGO | videos
LEGO Star Wars Battles is a tower defense strategy game set in the iconic universe of Star Wars and using the well-known brand of LEGO. The production focuses on multiplayer mode and offers the possibility of leading a group of characters composed of heroes and villains known from films and series of the Star Wars Saga. Lucasfilm and Warner Bros. Interactive Entertainment are responsible for the development and release of this title.
Plot
The Star Wars universe is the world created by George Lucas in the 1970s for Star Wars: Part IV - New Hope (initially known only as Star Wars), as well as its continuations and prequels. Setting combines elements of science fiction convention (space, spacecraft) and fantasy (the Force, which is a kind of magical force, which can be wielded by some creatures) into one unique whole, which has won the favor of millions of fans around the world.
Mechanics
LEGO Star Wars Battles is a fairly classic tower defense strategy. The game consists in building a squad and then defeating the team created by the opponent, by gradually destroying his fortifications and taking over new pieces of the board (we can also build our own towers to stop the opponent's offensive).
Our team can be built from dozens of different heroes and units known from the Star Wars universe, like Luke Skywaler, Darth Vader, Boba Fett, Kylo Ren or Rey. In the game you will also find characteristic machines such as AT-AT or the Millennium Falcon. Access to subsequent characters, troops and vehicles is gained by playing (unlocking them is one of the possible prizes that are awarded for progress in the game). There is also an option to develop existing heroes and vehicles.
It should be noted that the heroes we place on the board have unique special abilities, such as Force Slam (Darth Vader's ability to stop enemies) or Force Push (Luke Skywalker uses it). It is up to us to decide when they are to be used.
Additional tactical depth is added by the already mentioned tower construction. It is worth noting that we have access to several different types of buildings and fortifications, each offering different types of opportunities and bonuses. For example, a droid factory calls an additional army to the battlefield, a turbolaser allows to shoot down enemy aircrafts, while a flamethrower allows to deal with infantry better.
Game modes
At LEGO Star Wars Battles we can only play with others. The core of the game is the online multiplayer mode.
Technical aspects
LEGO Star Wars Battles has nice, three-dimensional graphics. Both character models and elements of the world have a funny stylistics typical for the production of the LEGO series (everything is built of bricks). Nevertheless, the game reflects the atmosphere of the Star Wars world quite well. Individual characters such as Darth Vader, Luke Skywalker and Boba Fett are recognizable, and so are the locations based on the iconic locations from movies and TV shows.
It is worth noting that this production was released in a free-to-play model. There is also a micropayment system.
Game mode: multiplayer Multiplayer mode: Internet Player counter: 2
App size:
Age restrictions LEGO Star Wars Battles: Good for all ages.
LEGO Star Wars Battles System requirements
Additional information:
Internet connection is required.
Additional information:
Internet connection is required.